Ansley Senior Art Show Held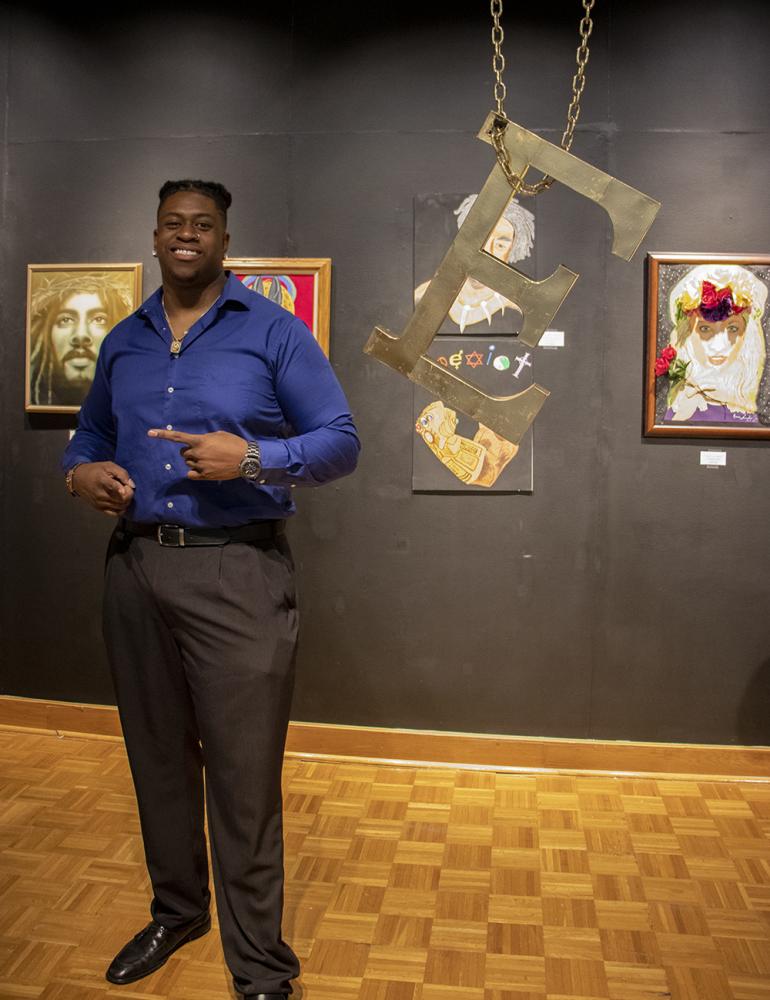 FOR IMMEDIATE RELEASE: April 18, 2019
For More Information:
Glenville State College
Public Relations Department
(304) 462-4115
GLENVILLE, WV - Glenville State College senior Eric Ansley Jr. recently held his senior art show, which was on display in the GSC Fine Arts Center Gallery.
The exhibit, which was titled "Quest for Knowledge," contained paintings, drawings, ceramics, sculpture, photography, and digital art in a variety of different artistic styles. "I would describe myself as a loose and free-thinking artist. I don't put myself in a box, and I try many different styles and mediums. I love art because it allows me to be expressive in any way that I see fit," said Ansley. "I can create anything that I can imagine."
"I would like to thank my mom, dad, and sister for always being my support system. I would also like to thank Professor [Chris] Cosner and Professor [Duane] Chapman for teaching me the vast majority of everything I know about art. Last but not least, I would like to thank my girlfriend Logen for continuing to believe in me and supporting all of my endeavors," adds Ansley.
After graduation, Ansley plans to move to Atlanta or Charlotte where he hopes to pursue a career in marketing to complement his art degree.
Ansley hails from Atlanta, Georgia. 
The Fine Arts Center Gallery is open Monday through Friday from 10:00 a.m. to 2:00 p.m. and one hour before all GSC musical performances in the Fine Arts Center.
For more information, call (304) 462-6340.