Outstanding Programs
Glenville State College's academic vigor offers excellence across disciplines and around the globe. We are recognized as a leader in higher education due to the outstanding quality of our college, internationally recognized faculty and departments.
Bachelor of Arts
Art
Graphic & Digital Media
Studio Art
Chemistry
English
History & Political Science
Music
Bluegrass Music
General Music
Instrumental Music
Music Technology
Vocal Music
Business Administration

Accounting
Computer & Info Systems
Architecture & Security
Programming
Management
Marketing
Resort Area Management
Sport Management
Interdisciplinary Studies
Bachelor of Science
Behavioral Science
Biology
Criminal Justice
Administration of
Justice
Field Forensics
Health and Human Performance
Athletic Conditioning and Coaching
Exercise Science
Health Promotion
Natural Resource Management
Applied Science
Business Management
Criminal Justice
Energy & Land Management
Environmental Science
Forest Technology
Land Surveying Technology
Bachelor of Applied Science
Pre-Nursing
Bachelor of Arts in Education
Elementary Education
Early Education
Elementary Education
Special Education - Multi-Categorical
Middle School Education
English (5-9)
Math-Algebra I (5-9)
General Science (5-9)
Social Studies (5-9)
Comprehensive
Health & Physical Education (PreK-adult)
Music (PreK-adult)
Secondary Education
Biological Science (9-adult)
Business & Marketing (5-adult)
Chemistry (9-adult)
English (5-adult)
General Science (5-adult)
Mathematics (5-adult)
Physics (must combine with Chemistry) (9-adult)
Social Studies (5-adult)
Spanish (5-adult)
Associate of Arts (AA)
General Studies

Associate of Science (AS)
Business
Criminal Justice
Forest Technology
Land Surveying
Academic Experience
Glenville State College prepares and inspires students to be thoughtful, productive, engaged, and responsible citizens who contribute to the well-being of their community, state, nation, and world. 

- GSC Mission Statement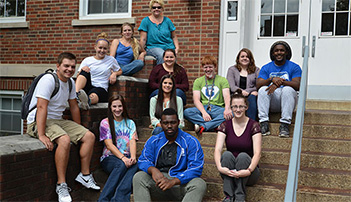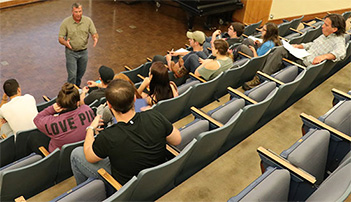 The goal of the Honors Program is to bring select, pioneering students together with a distinguished, expert faculty to create innovative work that matters.
The SSS program provides supplemental educational and cultural activities that assist students with earning their baccalaureate degree.