Glenville State University is committed to promoting international understanding and respect for cultural diversity and, toward that end, particularly welcomes qualified international students. Choose from our excellent academic programs, including Natural Resource Management, Business, and Medical Sciences. GSU has been home to students from several countries around the globe including Canada, Ireland, and Japan. We have developed a comprehensive international program for students wishing to study in the United States. For acceptance, just complete the online application, pay the application fee, and send your TOEFL scores with transcripts.
Students at GSU learn from one another through class discussions, extracurricular activities, and special events. The small class sizes and friendly atmosphere help students from various cultures feel right at home. Contact an admissions counselor today and see why Glenville State University really is 
...Where You Belong.
Requirements for Admission
Online Application
Contact
Dr. Dwight W. Heaster 
Director of International Programs
229 Louis Bennett Hall 
304-462-6256 
Send email
EducationUSA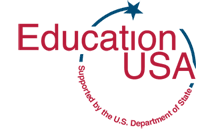 Not affiliated with Glenville State University, EducationUSA centers are the U.S. State Department's network of over 400 advising centers in 170 countries designed to assist local students in finding the appropriate college or university in the United States. Click here to find your center!