Welcome Message from the President
Welcome to Glenville State University (GSU), home of the Pioneers. Located in the heart of West Virginia's mountains, Glenville State University provides you opportunities to seek excellence in higher education, shaping your future and career. Our institution offers Master's level courses, multiple Baccalaureate majors with a total of 31 areas of concentration, and six Associate degrees that can all draw you to explore and to achieve. Within the historic walls of our beautiful campus buildings, the future will unfold for you in a caring, compassionate, respectful community of faculty, staff, and fellow students.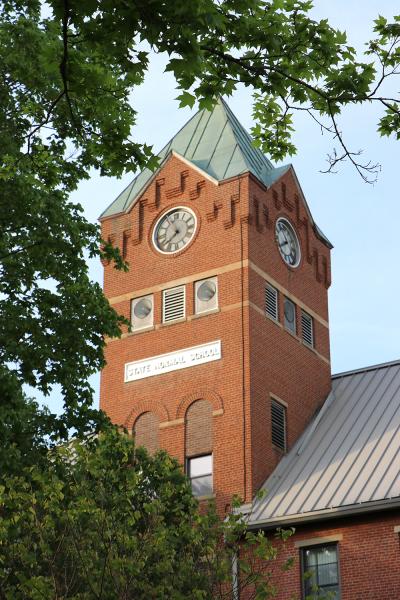 As a first-generation Pioneer or as one following in the footsteps of those who have traveled to GSU in the past, you will be challenged academically and can choose to participate in competitive athletics along with a rich campus life. Glenville State students find education affordable and dedicate themselves to academic excellence and growth through service. You will be supported and guided on your educational journey by a team of caring staff and faculty dedicated to excellence.  
Partnering with community leaders to broaden the opportunities for our local, regional, and state citizens through collaboration and creativity is key to building a network of individuals prepared to meet the current and future needs of our businesses and industries. Glenville State University is entrepreneurial in its outreach to the community, knowing that, through conversation and connection, our students and communities thrive.
I welcome you to connect with us, to follow your dreams, and to explore the opportunities which abound at Glenville State University.

Dr. Mark A. Manchin
President