Dual Credit/Enrollment Program
Dual Enrollment/Dual Credit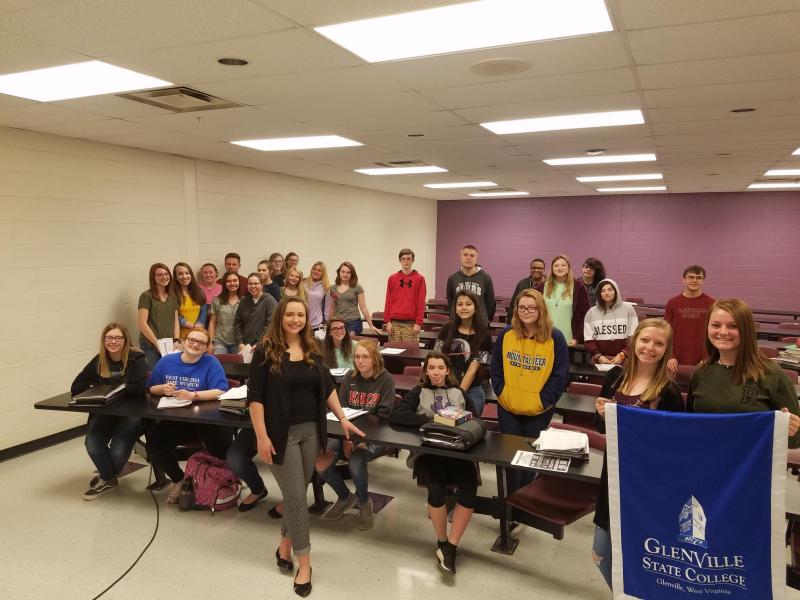 Contacts
For information concerning Dual Enrollment/Dual Credit, or for information on courses offered at locations other than the main campus, please contact:
Mari L. Clements, PhD
Associate Vice President for Academic Affairs  
212-G Hefflin Administration Building
304-462-6112
Send email
Rachel A. Clutter
Dual Enrollment Coordinator 
103 Hefflin Administration Building
304-462-6129
Send email
Registration available by clicking here.
The Glenville State University Dual Enrollment Program allows students from across West Virginia an opportunity to satisfy high school and college requirements at the same time–hence the name "dual credit." GSU currently enrolls between 200 and 400 students each semester through an educational partnership with eighteen (18) counties across the state.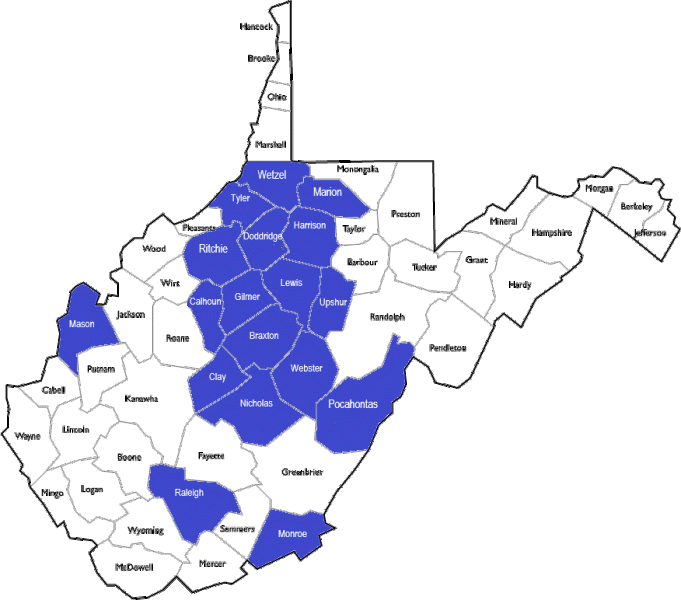 Students who complete coursework as dual enrollment students through Glenville State University are being proactive, as they are getting a "jump-start" not only on their college careers, but also into their careers of choice. Students who complete GSU's AA Pathway program can potentially graduate from a four-year college two years earlier. This is accomplished by completing an Associate of Arts (AA) degree while in high school by carefully planning and meeting all graduation requirements for both a high school diploma and an AA in General Studies.
Students who take advantage of this wonderful educational opportunity are also saving money, as Glenville State is currently offering dual enrollment courses at the lowest price in the history of the program: $25 per-credit-hour or just $75 per 3 credit-hour course!
Minimum Qualifications to Become a Dual Enrollment/Dual Credit Student
Be a junior or senior when completing the dual credit course
Have a minimum of a 3.00 overall cumulative grade point average (GPA)
Be approved by the high school counselor or principal
Meet the prerequisites of the course they would like to complete
Provide ACT/SAT/College Summative Scores if enrolling in English, Science, and Mathematics courses.
How to Become a Dual Enrollment Student
Complete the online Dual Enrollment Registration Card

Course Offerings are listed here for your reference
Once submitted, the student, high school counselor, and parent/guardian will receive an email notification of that student's request for GSU Dual Enrollment/Credit registration. 
Students are NOT automatically enrolled. A review process takes place once a student has submitted his or her Registration Card and has been approved by their high school. Both high school transcripts and ACT/SAT scores are reviewed as well. Students are then considered enrolled once they have received an official email from Rachel Clutter - GSU Dual Enrollment Coordinator at rachel.clutter@glenville.edu. 
Students enrolling from fall to spring will not be required to provide a new transcript at that time.
You must complete this form each semester to be enrolled as a dual enrollment student.
Once your registration card and supporting documents are received in the Off-Campus Programs Office you will be registered for courses by Rachel Clutter. Students will be sent a confirmation email once they are registered. 
---
Frequently Asked Questions
Who is eligible to enroll as a Dual Enrollment/Dual Credit student?
High school juniors and seniors who have a 3.00 grade point average, are approved by their high school counselor or principal, and have their parents' permission may enroll in dual credit courses.
What is the difference between Dual Credit and Dual Enrollment Courses?
Dual credit courses are college-level courses that are usually taught face-to-face by a qualified high school teacher during the regular school day, and you receive both high school credit and college credit for these courses. Dual enrollment courses are college courses usually delivered via an online platform by a professor outside your high school. Sometimes students are given the opportunity to complete online courses with the assistance of a high school teacher as a facilitator. This means that they are given time during the regular high school day to complete course requirements. It is the students' responsibility to ensure they are able to submit assignments on the schedule outlined by the online course instructor. Please check with your high school counselor to ensure that online courses will count for high school requirements as well.
What is the difference between Dual Enrollment/Dual Credit and Advanced Placement?
Dual Enrollment/Dual Credit courses awarded a letter grade for a college-level course that will show on your college transcript. Advanced Placement (AP) courses require a comprehensive exam at the end of the semester. If you do not pass the AP exam at the end of the semester you will need to take that course again in college. That is, you can pass an AP class and still not get college credit. When you pass a Dual Enrollment or Dual Credit course, that credit is already earned.
How many classes may I take?
You may enroll in as many as your schedule and your high school allow. Please make sure that your family can pay for the course(s).
Who pays for textbooks?
Students are responsible for purchasing the required textbooks for each course they are enrolled in for the semester; unless they are provided by the high school. Our bookstore provides textbooks and required computer access codes at a flat $24 per credit hour fee--no matter how much the textbook or code costs!  This can be a real savings to you.
What happens if I cannot continue a class?
You are required to follow the official Glenville State University Academic Calendar. If you are enrolled in multiple courses you may drop within the first week without any penalty. You will receive a full refund, if you have already paid, and the course will not appear on your official college transcript. If you make your decision after the first week of class, but before the tenth week, you will be withdrawn from a course. You will receive a final grade of 'W' on your official college transcripts. You have until the Friday before finals week to withdraw from all of your courses if you need to do so. This means that if you have already made payment you will receive a refund based on the time of your withdraw. This refund scale is outlined in the current college catalog.
Will my credits transfer to another institution?
While our goal is to have you continue your education with Glenville State University, we do understand that you may wish to continue your education with another institution. As a fully accredited institution, Glenville State University is covered under the West Virginia Higher Education Policy Commission articulation agreement that mandates recognition and acceptance of courses taken across public colleges and universities in West Virginia. It is your responsibility to contact the institutions you are thinking about enrolling in to check on the transferability of your credits.