Bands with Glenville State University Ties to Headline Live on the Levee
FOR IMMEDIATE RELEASE: June 10, 2022
For More Information:
Glenville State University
Public Relations & Marketing
(304) 462-4115
GLENVILLE, WV - The 2022 Live on the Levee lineup has been released and it features several Glenville State University musicians.
The Parachute Brigade will headline the July 22 concert. The indie-roots band from Beckley, West Virginia includes Glenville State alumnus Brittany McGuire on vocals and keyboard. Eric Robbins, Justin Puett, Jodie Cox-Puett, Jeremiah Hatfield, and Krystion Stover round out the group.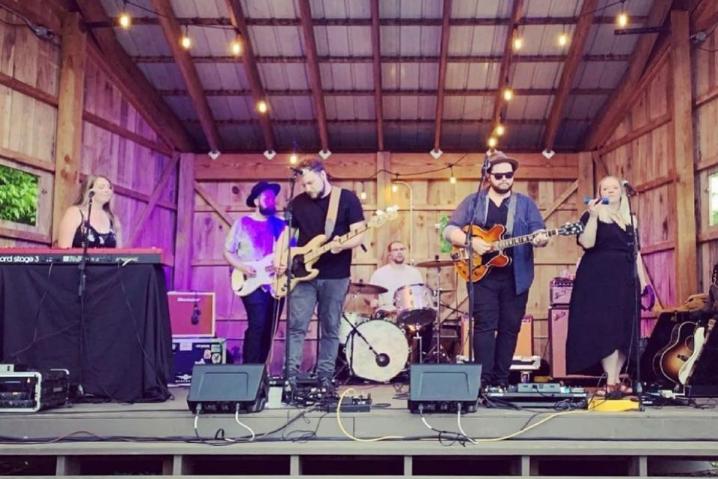 The quartet BERTH will close out the concert series for the summer on September 2; the final concert of the season also includes a fireworks show. BERTH is comprised of West Virginia natives Joshua Runyon, Derrick Lowe, Bobby Davis, and Ethan Cook – all four are Glenville State graduates.
"I remember the first time I went to Live on The Levee when I was fifteen. I had been playing guitar for a few years and I was looking to see some good live bands. I ended up going that night with family and friends. The music and atmosphere blew me away. I ended up returning every night I could from then on. I made a promise to myself on that first night that I was going to find a way to perform on The Levee. Ten years later, that day has finally come. I cannot express how proud I am of these guys, and how grateful we all are to those who have helped us get here. No mountain is too high. You just have to start climbing, don't stop till you reach the top. Nothing is impossible," Runyon said.
Live on the Levee showcases various musical styles, including regional and national groups, in a family-friendly atmosphere. 
Going strong for nearly 20 seasons, Live on the Levee performances take place on Friday evenings throughout the summer season from the Schoenbaum Stage at Haddad Riverfront Park in Charleston, West Virginia. Admission is free and music begins at 6:30 p.m.