Bluegrass Student Nominated for IBMA Award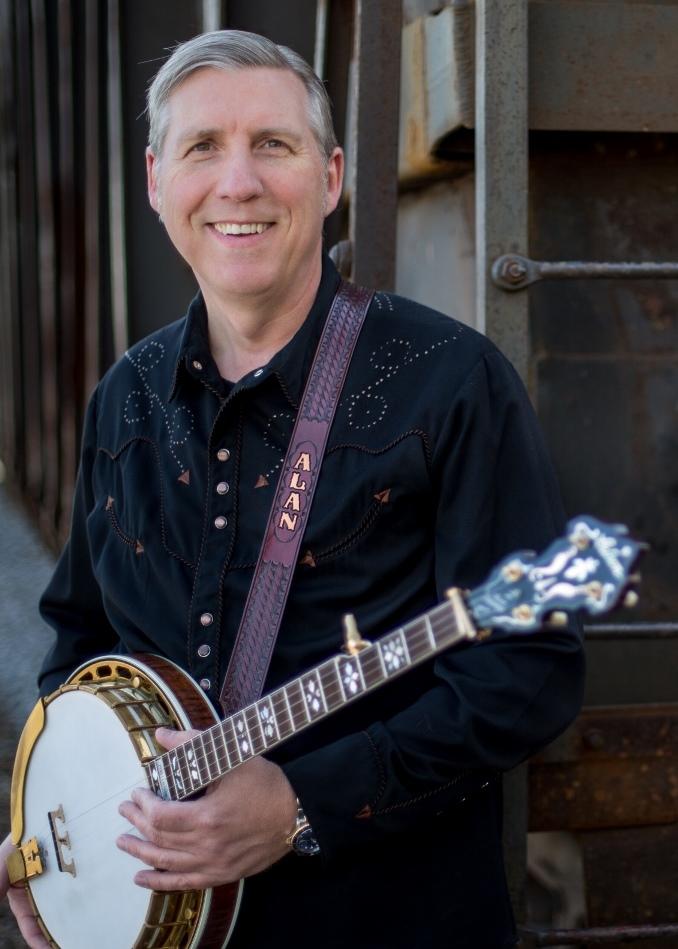 FOR MORE INFORMATION: September 14, 2018
For Immediate Release: 
Glenville State College
Public Relations Department
(304) 462-4115
GLENVILLE, WV - The International Bluegrass Music Association (IBMA) has nominated Glenville State College student Alan Tompkins as a contender for its Bluegrass Broadcaster of the Year award. He was previously nominated for the award in 2016 and 2017. Tompkins is enrolled in GSC's new and one-of-a-kind online bluegrass music degree program.
You can currently hear Tompkins on the air as he hosts the Bluegrass Heritage Radio Show, a two-hour bluegrass music program on the air every Sunday on KHYI-FM 95.3 in the Dallas/Fort Worth area.
"I'm honored to be nominated for this award by the IBMA. Being included on a list of talented bluegrass broadcasters such as Steve Martin, Kris Truelsen, Michelle Lee, and Larry Carter is humbling," Tompkins said.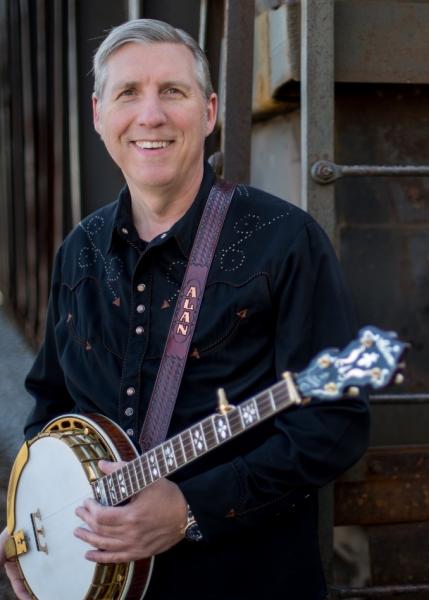 A western Kentucky native, Tompkins grew up steeped in the sounds of classic country, gospel, and bluegrass music. He moved to Dallas in 1983, where he earned an MBA and a law degree from Southern Methodist University. His career kept him busy for the next two decades, but the musical fire never burned out. His love of bluegrass, the music of his home state, motivated him to learn banjo, upright bass, and other instruments used in traditional bluegrass, eventually releasing his own album, No Part of Nothin'.
Tompkins holds an associate's degree as a Professional Studio Artist (with high distinction) along with a Certificate in Audio Recording from the Kentucky School of Bluegrass & Traditional Music. He is also a graduate of the International Bluegrass Music Association's Leadership Bluegrass program of 2009, served on the Leadership Bluegrass Planning Committee from 2010-2018, and served as the Committee Chair from 2011-2014. He was previously honored by the IBMA, receiving their Momentum Award for Industry Involvement in 2015. He presently serves on the IBMA board of directors and the board of the Foundation for Bluegrass Music. Tompkins is also the founder and President of the Bluegrass Heritage Foundation, a non-profit charitable organization dedicated to the preservation and promotion of bluegrass music in America.
"I'm excited to be a part of the Bluegrass Music Program at Glenville State College. I've always enjoyed learning, and there's nothing that I enjoy learning about more than bluegrass music. What Dr. [Megan] Darby and the faculty at Glenville are doing to make bluegrass music education available to students nationwide - especially those who aren't able to attend traditional classes - is thrilling.  I'm looking forward to gaining a greater understanding of bluegrass music through the Glenville State College program," he added.
The IBMA award winners will be announced at a ceremony on Thursday, September 27 in Raleigh, North Carolina. The following day, GSC's Bluegrass Band has been invited to perform at the IBMA World of Bluegrass Festival. Bluegrass Music Program Director Dr. Megan Darby says that the event gives GSC students and alumni an opportunity to share their talents and mission of preserving and promoting traditional bluegrass music.
For more information about the traditional or online bluegrass music education programs at Glenville State, contact Darby at bluegrassmusic@glenville.edu or call (304) 462-6347.