Brunty to Perform Senior Recital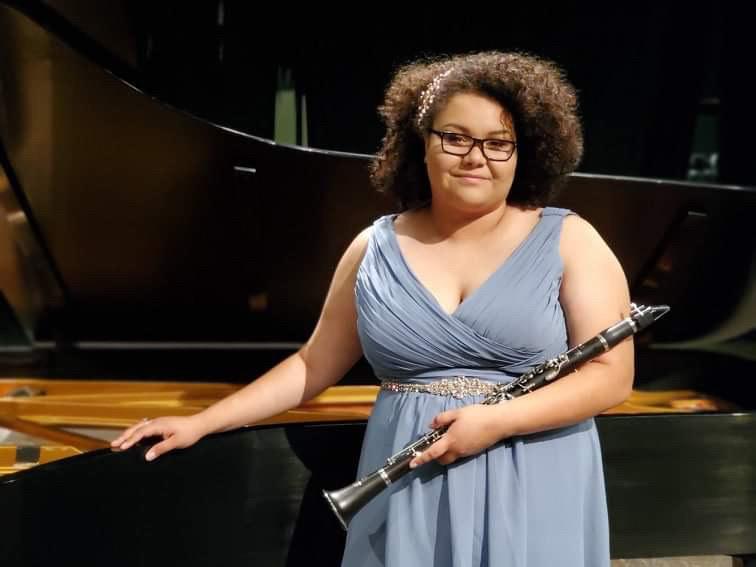 FOR IMMEDIATE RELEASE: November 4, 2019
For More Information: 
Glenville State College 
Public Relations Department 
(304) 462-4115
GLENVILLE, WV – Glenville State College student Sarah Brunty will present her senior recital on Saturday, November 9 at 3:00 p.m. in the Fine Arts Center Auditorium.
Brunty will perform a variety of music, including classical works, a 20th/21st-century piece, and various jazz selections. Her primary instrument is the clarinet, but she has experience playing the piano as well. During her recital, Brunty will be accompanied by Tabitha Cochrum on the piano.
"I would like to thank the entire music department faculty and staff for molding me into the educator I have yet to become and preparing me in the best way that they can," said Brunty. "I have gained knowledge not only to help me in the classroom but to help me as a member of society. I would also like to say a special thank you to Dr. [Jason] Barr, whom I have had the pleasure of working with for my four years here. Dr. Barr, thank you for helping me see my potential and pushing me to be a better musician and educator." 
"Though my recital is no more than an hour in length, many hours, days, weeks, and months of work have been put into this. I'm very proud of my recital program, and I hope those who attend will enjoy the program as well," she adds.
Brunty graduated from Greenbrier West High School and moved to Cottageville, West Virginia with her family in 2017. She is the daughter of David and the late Deborah Brunty. She is a Music Education (PreK-adult) major and is currently the Vice President of the GSC chapter of the National Association for Music Educators. She has also participated in several ensembles during her years at GSC, including the Pioneer Marching Band, Clarinet Ensemble, Jazz Ensemble, Concert Choir, Chamber Singers, and the Tuba/Euphonium Group.
Brunty will finish her student teaching rotation in the spring and is expected to graduate in May 2020.
The recital is free and open to the public.