Bryson Selected for Barr Professional Development Award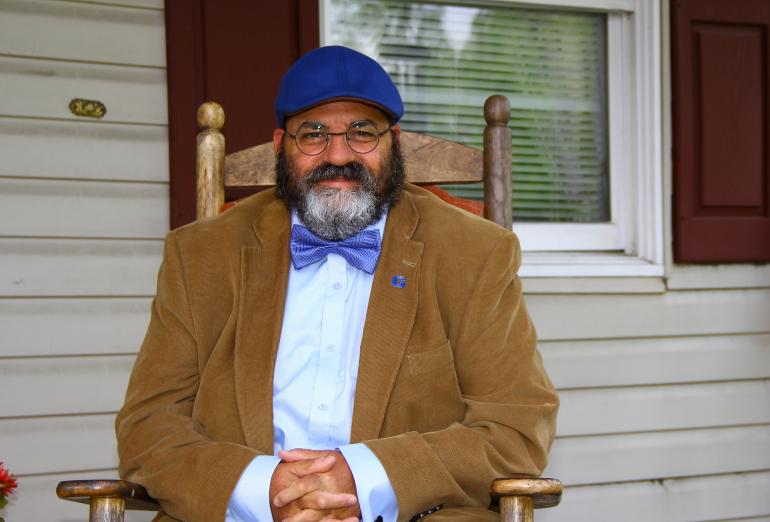 FOR IMMEDIATE RELEASE: May 21, 2020
For More Information: 
Glenville State College 
Public Relations Department 
(304) 462-4115
GLENVILLE, WV – Glenville State College Assistant Professor of Criminal Justice Dr. Jeffrey Bryson has been selected to receive the 2020 Pete and Betsy Barr Professional Development Award. The award, first established in 2010 by former GSC President and First Lady Drs. Peter and Betsy Barr, is rotated annually between GSC faculty and staff and must be used within eighteen months of being awarded. The award is designed primarily for the recipient to further their professional growth; however, the awardee can use the money to further their particular area of interest in lieu of traditional professional development activities.
Bryson plans to use the award to become a certified trainer for the Stable-2007 and Acute-2007 risk assessment tools used by probation and parole departments in their supervision of sex offenders. As a certified trainer, Bryson will be qualified to certify the students within his CRJU 399 (Special Topics - Sex Offenders) course. The certification will also allow Bryson to offer classes to professionals within the criminal justice field through Glenville State College. "In addition to being able to certify students in the instruments, which will enhance their job-seeking competitiveness, I will be able to provide training to working professionals. This will enhance the supervision of sex offenders in West Virginia and other states where our graduates may work," said Bryson.
"The faculty at GSC is such a great group of scholars, so it is a humbling and unexpected honor to be chosen for this grant among such a group of peers. I am truly grateful for this honor," he added.
Bryson's involvement in the field of criminal justice began with his work as a minister, including jail ministry. He holds a doctorate in criminal justice and has over thirty years of experience providing mental health services within correctional settings. Bryson also provides consultation services to courts and law enforcement agencies.
Previous recipients of the Barr Award have included: GSC Assistant Professor of Biology Dr. Sara Sawyer (2010), Administrative Secretary for the GSC Athletic Department and Title IX Coordinator/Senior Administrator Amanda Frymier (2011), Associate Professor of Business Cheryl Fleming McKinney, CPA (2012), Registrar's Office Certification Analyst Denise Ellyson (2013), Assistant Professor of Spanish Dr. Megan Gibbons (2014), GSC's Sports Medicine Staff (2015), Professor Dennis Wemm (2016), and Director of Marketing and Public Relations Dustin Crutchfield (2017).
The next Barr Award will be presented in 2021 to a selected staff applicant. A committee reviews all applications and selects the awardee.
For more information about the Pete and Betsy Barr Professional Development Award, contact Vice President for College Advancement and Executive Director of GSC Foundation David Hutchinson at David.Hutchinson@glenville.edu or (304) 462-6381.