Choir and Chamber Singers Concert is November 16 at Glenville State University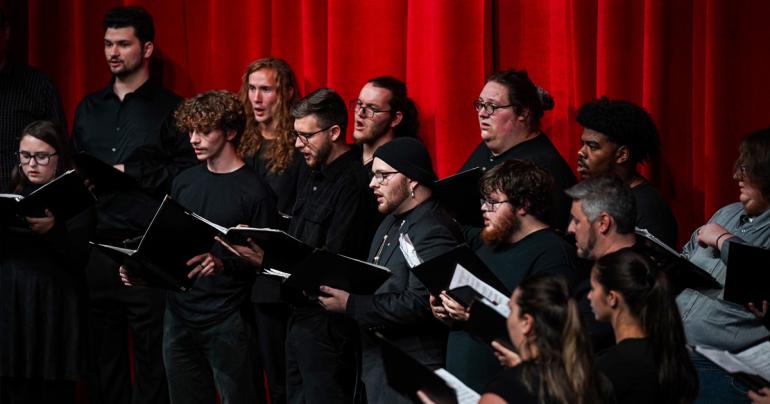 FOR IMMEDIATE RELEASE: November 4, 2022
For More Information:
Glenville State University
Public Relations & Marketing
(304) 462-4115
GLENVILLE, WV - The Glenville State University Concert Choir and Chamber Singers will hold their fall concert on Wednesday, November 16 at 7:00 p.m. in the Fine Arts Center Auditorium. The groups are under the direction of Sarah Nale, Glenville State's Adjunct Professor of Voice.
 
"Our presentation is called 'Choral Landscapes: Setting through Song.' In this 50-minute concert, members of the Concert Choir and Chamber Singers will present a program of music from throughout the world, featuring foreign pieces from South Africa, the Czech Republic, Argentina, and the British Isles. Special attention will also be paid to our own American musical language and celebrating our beautiful home state, as well," said Nale.
The Concert Choir and Chamber Singers ensembles are comprised of students from a variety of backgrounds and interests. Though the foundation of the group is made up of Music majors, both vocalists and instrumentalists, Glenville State's Choir Program is also home to those enrolled in other fields of study.
Joshua Stubbs will accompany the ensembles on piano. Local violinist Allison Dravis will also be featured during the concert.
Admission is by donation.
For more information, contact (304) 462-6109.