Glenville State College Professor is New West Virginia Humanities Council Member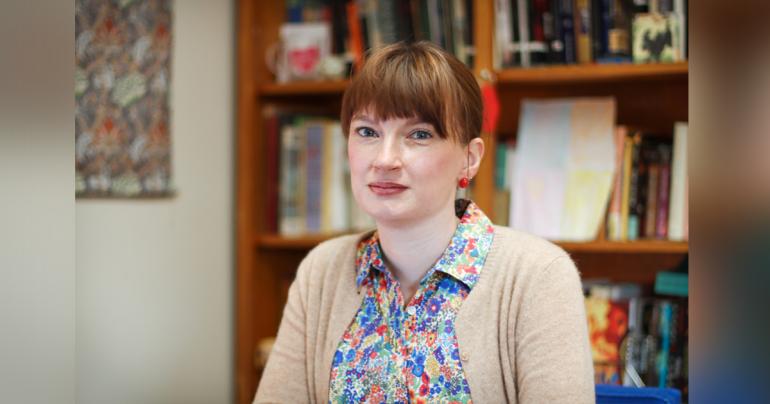 FOR IMMEDIATE RELEASE: March 24, 2021
For More Information:
Glenville State College
Public Relations Department
(304) 462-4115
GLENVILLE, WV - Glenville State College (GSC) Assistant Professor of Language and Literature Dr. Amanda Chapman has been announced as one of four new citizen members elected to the West Virginia Humanities Council program committee. The Humanities Council, the state affiliate of the National Endowment for the Humanities, serves West Virginia through grants and direct programs in the humanities.
Chapman and the other new members will serve a three-year term from June 1, 2021 to June 1, 2024. 
"As a scholar and teacher of the humanities within academia, I'm looking forward to making a contribution to public humanities work as well," Chapman said.
She has been teaching writing and literature since 2007, first at the University of Alabama, then at the University of Pittsburgh, and now at Glenville State College, where she teaches British Literature, Children's Literature, Adolescent Literature, and Critical Reading and Writing. 
A specialist in nineteenth-century British children's literature, Chapman has published articles in two of the premiere academic journals in the field of children's literature studies: The Lion and the Unicorn and Children's Literature. Her scholarly interests also include imperialism and literature, gender and sexuality studies, and the history of selfhood. 
Chapman holds a Ph.D. in Critical and Cultural Studies from the University of Pittsburgh, a MA in English from the University of Alabama, and a BA in English from Troy University. She has been a faculty member in Glenville State College's Department of Language and Literature since 2017.
The Humanities Council budgets more than $800,000 for grants and programs each year. The program committee recommends funding decisions to the Humanities Council board of directors. The 22-member committee includes 11 members drawn from the Council board and 11 citizen members who represent education and the public.
For more information about the West Virginia Humanities Council and its programs, visit www.wvhumanities.org or call (304) 346-8500.