Glenville State College Ranked a Top Ten Regional College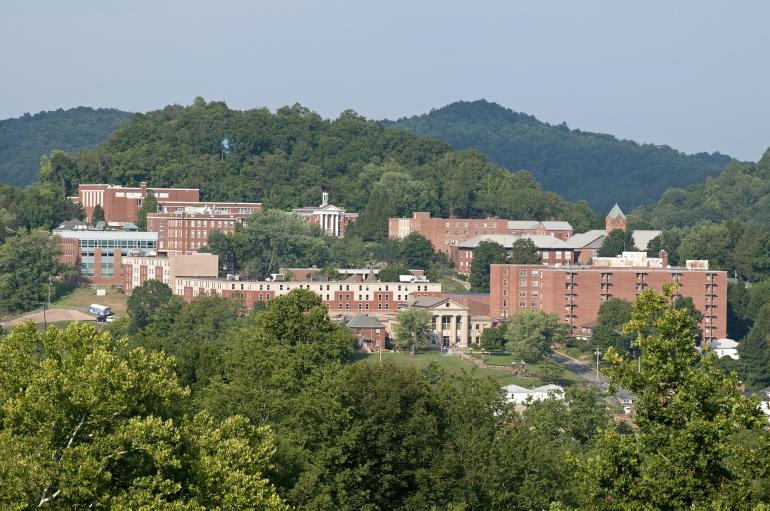 FOR IMMEDIATE RELEASE: September 12, 2018
For More Information:
Glenville State College
Public Relations Department
(304) 462-4115
GLENVILLE, WV - Glenville State College has improved its ranking among the top regional colleges for 2019 according to U.S. News and World Report Best College Rankings for their southern region.
GSC ranked #10 (tie) in Top Public Schools Regional Colleges South and #52 (tie) in Regional Colleges South in the 2019 assessment. The previous year GSC was ranked #13 in the South for public colleges and #57 for all colleges.  
According to U.S. News and World Report, the schools listed in the Best Regional Colleges assessment focus almost entirely on the undergraduate experience and offer a broad range of programs in the liberal arts and in fields such as business, nursing, and education. 
"I take great pride in being able to lead a college that is of the quality of Glenville State," said GSC President Dr. Tracy Pellett. "The College has shown up on a number of national and regional college rankings, putting GSC at the top of some very impressive lists. These accolades are a true testament to our outstanding faculty and staff as well as the talents of our phenomenal students. Also, this year's ranking recognizes the forward movement that Glenville State College is making," Pellett continued. "Within just the past year, the institution has made modest but meaningful gains in terms of enrollment, retention, campus improvements, and faculty and staff salaries – among many others. This acknowledgement is appreciated and a great testament of our improvement in quality, efficiency, and value for students."  
Dr. Victor Vega, new Provost and Vice President for Academic Affairs at GSC stated, "I expect to see GSC's ranking improve even further over time based on an increased focus on student international experiences, undergraduate research, and service learning opportunities. Our enhancement of the learning experience and acute focus on student success is only improving and expanding. Thus, I am confident that our quality and value will only continue to be recognized by U.S. News and World Report and others in the future."