Glenville State Night at Power Park is June 11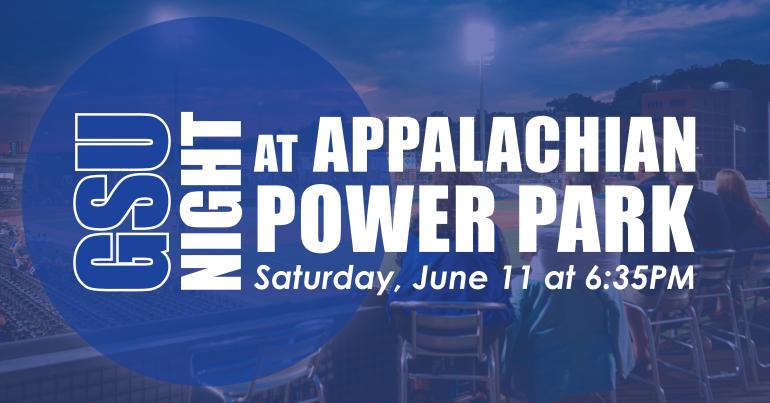 FOR IMMEDIATE RELEASE: May 11, 2022
For More Information:
Glenville State University
Public Relations & Marketing
(304) 462-4115
GLENVILLE, WV - Glenville State University alumni and friends are invited to Glenville State Night at Appalachian Power Park in Charleston, West Virginia on Saturday, June 11.
All Pioneers are invited to Power Park for an evening of baseball and fun. Everyone is encouraged to wear royal blue and cheer on the Charleston Dirty Birds while reconnecting with old friends. Glenville State University is the game day sponsor and will be providing a fireworks show at the conclusion of the game.
Party Patio tickets – which include admission, food, and drinks – are available for $25 through the Glenville State University Office of Alumni Affairs by clicking here. General admission tickets for the game can be purchased through the Charleston Dirty Birds Box Office online, by calling (304) 344-2287, or the day of the game at the gate.
Gates open at 5:30 p.m. and game time is set for 6:35 p.m.
For more information or questions, about the events, contact GSU Director of Alumni Relations Conner Ferguson by calling (304) 462-6116.