Glenville State University and Marshall University Meet to Discuss Existing, Future Partnerships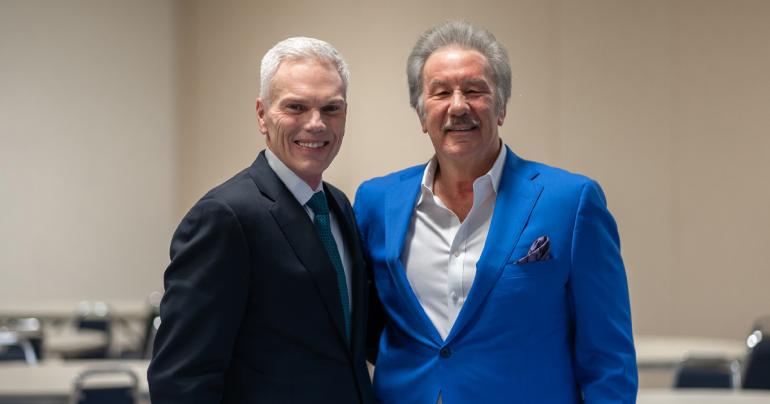 FOR IMMEDIATE RELEASE: January 25, 2023
For More Information:
Glenville State University
Public Relations & Marketing
(304) 462-4115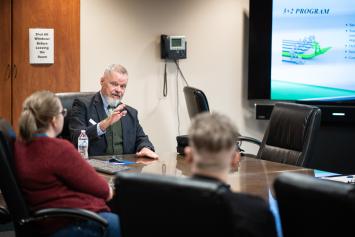 GLENVILLE, WV – Representatives from Glenville State University and Marshall University met on Friday, January 20 to discuss current and potential new partnerships. The meeting took place at Glenville State University and included the presidents and provosts of both institutions, academic department representatives, and others.
"Glenville State University and Marshall already have a fantastic working relationship and this meeting was a clear representation of that. We spent the day touring campus, reconnecting with colleagues, discussing our existing partnerships, and exploring new ways of working to meet the needs of our students here in West Virginia and beyond. I truly feel that our relationship can be a model of how smaller institutions can work with larger institutions and both reap benefits," said Glenville State University President, Dr. Mark A. Manchin.
"Marshall University recognizes the power of "we," and we find inspiration in collaborating with our peer institutions to advance prosperity in our state. We are grateful for the partnership we have with Glenville and the possibilities we will achieve together through launching joint programs such as our nursing and health sciences efforts," said Marshall University President, Brad Smith. "Marshall is proud to assist with launching these programs with the goal of meeting educational needs for in-demand careers across the state."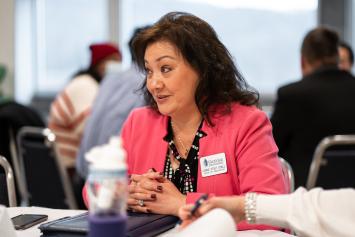 Glenville State and Marshall University already have several academic program partnerships in place, including a Bachelor's degree in Nursing, Master of Science in Accountancy, a Doctor of Pharmacy fast-track program, and a Professional Master of Science in Athletic Training.
"I want to thank President Smith and the entire delegation from Marshall University who visited Glenville State University. We look forward to doing this again in the future," Manchin added.
Both Glenville State and Marshall University representatives agreed the day was a success. So much so that Marshall is planning to hold a reciprocal meeting on their campus in the coming months.