Glenville State University Announces the Pioneer Family Connection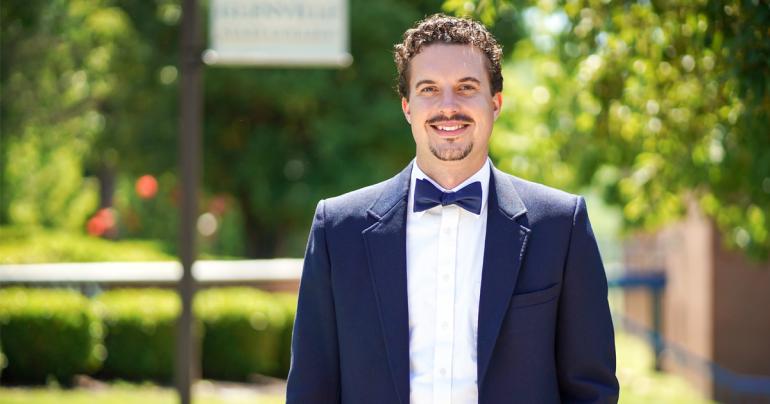 FOR IMMEDIATE RELEASE: September 8, 2023 
 
For More Information:  
Glenville State University   
Public Relations Department  
(304) 462-4115 
Glenville State University Announces the Pioneer Family Connection  
 
Glenville, West Virginia— Glenville State University is pleased to announce a groundbreaking partnership with CampusESP, a leading provider of student success solutions, aimed at elevating the student experience and fostering academic achievement. 

This collaboration represents a significant step forward for Glenville State University in its ongoing commitment to support students in their educational journey. CampusESP's innovative platform will provide students, faculty, and administrators with the tools and insights needed to enhance student engagement, retention, and success through family and guardian involvement. 
CampusESP's platform offers a comprehensive suite of features designed to improve communication and collaboration among students, faculty, and staff. Key benefits include the newly designed Pioneer Family Connection which allows parents and guardians to stay informed about their student's progress, fostering a sense of partnership between the university and families. 

President of Glenville State University, Dr. Mark A. Manchin, expressed enthusiasm about the partnership, stating, "We are thrilled to partner with CampusESP to further enhance the student experience at Glenville State University. This collaboration aligns perfectly with our mission to provide a supportive and nurturing environment for our students, ensuring they have the tools and resources they need to succeed academically and personally." 
Trae Sprague, Dean of Student Success and Retention states, "We believe that this partnership with CampusESP will significantly contribute to higher retention rates, improved graduation rates, and ultimately, allow us to better serve our students."  
 
The implementation of the Pioneer Family Connection at Glenville State University will begin immediately, with full integration expected to be completed in the upcoming academic year. 

 
 ###