Glenville State University Department of Land Resources Seminar Series to Kick Off October 4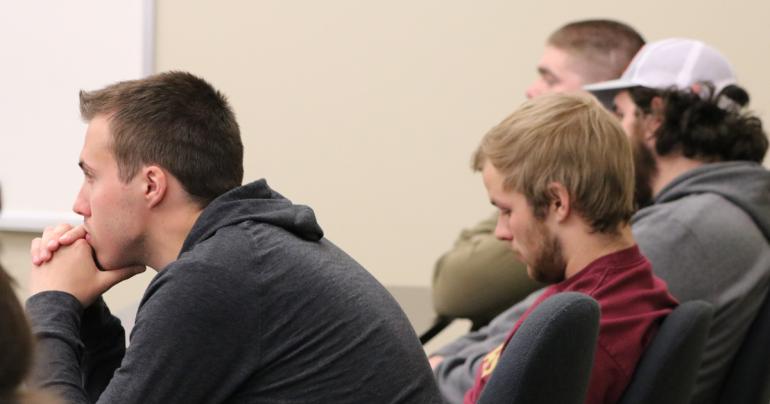 FOR IMMEDIATE RELEASE: September 29, 2022
 
For More Information:
Glenville State University
Public Relations & Marketing
(304) 462-4115
GLENVILLE, WV - The Department of Land Resources at Glenville State University is restarting its Seminar Series this semester. The series includes student presenters, representatives from private enterprises, state agencies, and others, all designed to give information to attendees on various topics, including employment and internship opportunities.
"The speakers for the first few weeks are Land Resources students who completed their internships last summer. This will be a good opportunity for students to learn about the many exciting activities that their peers did as part of their internship and the process of job application. We will also have speakers from businesses and state agencies to provide more information about what they do and career opportunities for permanent positions or summer internships. Some of them will also be recruiting and interviewing for summer positions," said Professor of Forestry and chairman of the department, Dr. Rico Gazal.
All Seminar Series events take place from 12:15 - 1:00 p.m. in Department of Land Resources room 227/228 within the Waco Center.
The fall 2022 schedule includes:
Tuesday, October 4
Levi Fox, Emily Henline/Billy Harkins, Carson Miller, Briar Stehman, and Luke Turner (ENVR 397) and Andrew Sawyers (WLMT 397)
Thursday, October 6
Cameron Anderson and Noah Schultz (CRJU 397), Chloe Richardson (WLMT  397), Bryan Utt (LAND 197), and Corey Foster (FRST 197)
Tuesday, October 11
Della Moreland (FRST 197), Elijah McIntyre and Ben Sturtevant (NRMT 397), and Ciera Heine, Corey Foster, and Adem Hupp discussing their summer research trip to the Philippines (NRMT 499)
Thursday, October 13
Logan Canfield, Danny Helmick, Miakayla Paisley, Christian Krinock, and William Kuhn (FRST 197) and Gabrielle Dean (NRMT 397)
Tuesday, October 18
Dylan Hart, Jacob Hoyt, John Kolodziej, Logan Phares, and Gabriel Soto (LAND 197)
Tuesday, October 25
Lindsay Oliver and Daniel Neer (SAM Companies)
Tuesday, November 1
Andy Stotts (WV Department of Agriculture)
Thursday, November 3
Jeff Toler and Scott Hannah (U.S. Army Corps of Engineers, Stonewall Jackson Lake)
Thursday, November 10
John Wilson (WV Division of Forestry, discussing his personal account of fire suppression in the western US)
For more information about the programs within the Department of Land Resources at Glenville State University, contact the Department of Land Resources at LandResources@glenville.edu or (304) 462-6370.