Glenville State University Invites Community to Help Welcome Incoming Students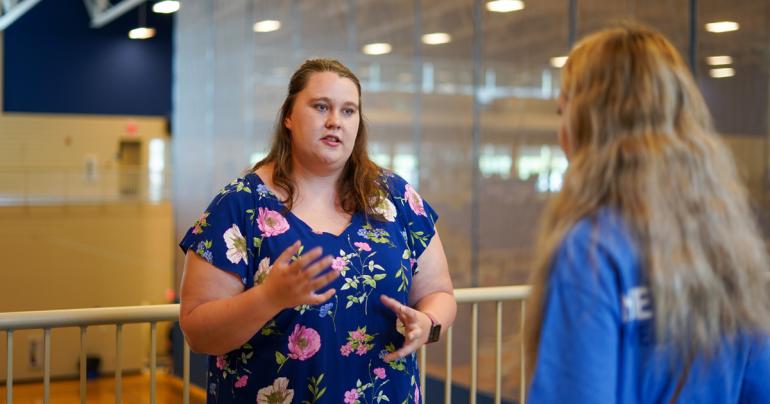 FOR IMMEDIATE RELEASE: August 2, 2022
For More Information:
Glenville State University 
Public Relations Department
(304) 462-4115
GLENVILLE, WV – As new Glenville State University students prepare to begin the 2022-2023 academic year, local community businesses and organizations are invited to help welcome them to Gilmer County. 
To help the students learn about the Glenville community including local businesses, churches, and other groups that might interest them, Glenville State is hosting a Community and Campus Organization Fair.
The event will take place on Friday, August 12 beginning at 10:00 a.m. on Glenville State's Clark Hall Lawn. Representatives from community businesses, churches, and organizations are invited to set up displays to introduce themselves to the new students through the use of coupons, gift certificates, free samples, and information. The annual event is an opportunity to show the new Pioneers what the community has to offer them. Incoming students can also learn about the campus student organizations that are available to them, as these groups will be on hand at the event as well.  
"This event is a great opportunity for our new Pioneers to see what the local community has to offer them. I enjoy watching the students networking around to the different tables and chatting with business owners, church groups, and the campus organizations as they begin their journeys at Glenville State. We encourage local businesses and organizations to sign up and join us," said Glenville State University President, Dr. Mark A. Manchin.
Incoming students will participate in a week-long orientation to help them become acquainted with the Glenville State campus and the local community before classes begin on Monday, August 15.
For more information or to reserve a spot at the Community and Campus Organization Fair, click here or contact Conner Ferguson at Conner.Ferguson@glenville.edu or (304) 462-6116.