Glenville State University to receive $400,000 to advance technology in mental health awareness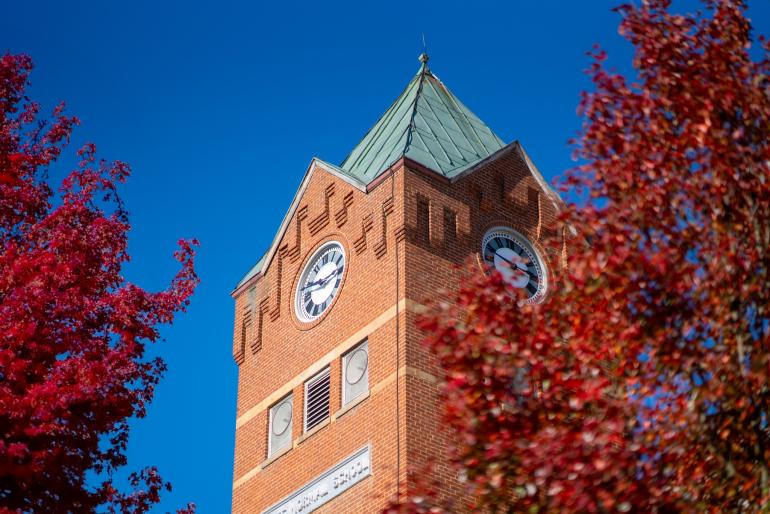 FOR IMMEDIATE RELEASE: November 17, 2023 
 
For More Information:  
Glenville State University   
Public Relations Department  
(304) 462-411 
 
Glenville State University to receive $400,000 to advance technology in mental health awareness 
 
MORGANTOWN, Nov. 17, 2023 – U.S. Department of Agriculture (USDA) Rural Development West Virginia State Director Ryan Thorn today announced that Rural Development is investing $3.2 million in 4 organizations to help people in rural West Virginia access remote education and health care resources. Rural Development is making this announcement on National Rural Health Day. 
"At Rural Development we're committed to making sure that rural West Virginians, no matter where they live, have access to high-quality health care and remote education services," said Thorn. "These investments will help educators deliver curriculum to students and will allow health care providers to provide crucial telehealth services to people living in rural West Virginia." 
 
Glenville State University Research Corporation will use a $439,603 DLT grant to equip one hub and one end-user site in Gilmer County with Wi-Fi infrastructure upgrades, computer labs, and audio/video conferencing equipment. Instructors at Glenville State University (GSU) in Gilmer County, West Virginia will deliver academic and non-academic instructional content online to GSU students expanding access to mental health counseling via telehealth programs benefitting 1,500 students. 
"Today marks a transformative moment for our university community as we proudly announce the receipt of a significant grant dedicated to advancing our campus. This invaluable support will not only enhance the health and well-being of our students but also revolutionize the way we approach healthcare in the academic setting," said President Mark A. Manchin. "Together, we are opening new doors to a healthier, more connected future for our university community." 
Rural Development's Distance Learning and Telemedicine Grants (DLT) help fund real-time, interactive distance learning and telemedicine services in rural and tribal areas to increase access to education, training and health care resources that are otherwise limited or unavailable. This effort is part of the Biden-Harris Administration's goal that every American has access to affordable, reliable, high-speed internet. Digital equity is an important component of that mission. For instance, the DLT program gives students the opportunity to participate in classes that may be in places that are too far to access. DLT funds can also help connect rural people virtually to medical professionals without leaving their home. 

In total, Rural Development is investing $3,194,830 to four projects in West Virginia through its DLT grant program. 
###