Glenville State University Student Veterans Attend Washington Week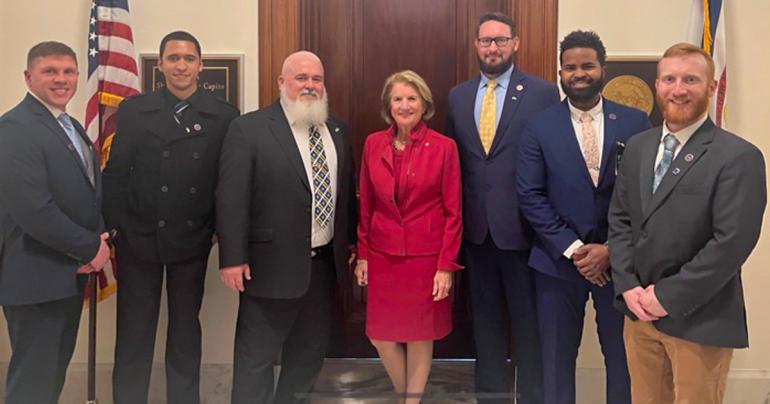 FOR IMMEDIATE RELEASE: April 28, 2023
For More Information:
Glenville State University
Public Relations & Marketing
(304) 462-4115
GLENVILLE, WV – From February 28 to March 2, Student Veterans of America (SVA) members from Glenville State University and Marshall University participated in Washington Week. Washington Week allows SVA chapter members from around the nation to make their voices heard at the United States capitol.
Washington Week is also a time for the students to share information with lawmakers. The student veterans attended SVA's testimony on Capitol Hill where National President and CEO, Jared Lyon, presented SVA's policy priorities to a joint session of the House and Senate Committees on Veterans' Affairs. Chapter members also met with West Virginia's elected officials to advocate for veterans and offer insight and support on how to better thank and assist them within future legislation.
"It was truly an honor being able to be able to collectively join Student Veteran Programs. I am eager to be collectively working on additional veteran-driven projects with Marshall University," said Keith Hardisty, a Glenville State University student and Army veteran.
Additionally, the students attended an open house at the SVA Headquarters building in downtown Washington, DC. The event was an opportunity for chapter members to meet and network with other Student Veterans Associations from across the country.