Glenville State University to Support Workforce Development, Life-Long Learning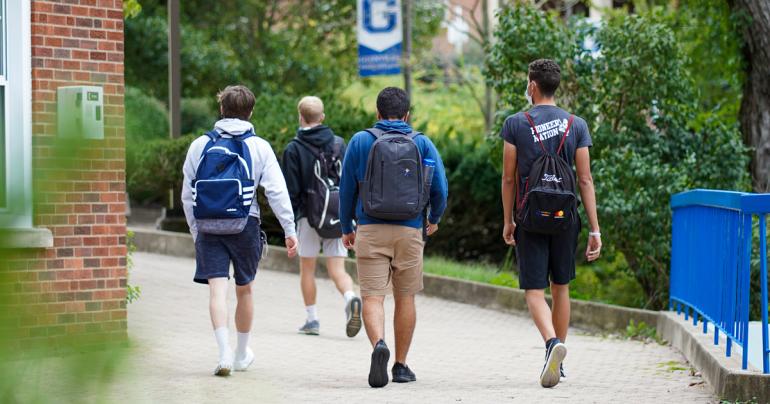 FOR IMMEDIATE RELEASE: July 22, 2022
For More Information:
Glenville State University
Public Relations & Marketing
(304) 462-4115
GLENVILLE, WV - A new division at Glenville State University – Workforce and Life-Long Learning – is being launched to address workforce readiness needs and provide life enrichment opportunities.
Dr. Mark Sarver, Associate Professor of Business, has been appointed as the Workforce Learning Experience Manager to oversee the new area. In addition to managing the division and its work, he will focus on assisting the academic departments at Glenville State in developing or continuing their advisory boards. The advisory boards are made up of community members and employers and help faculty members to stay current and develop curriculum that is responsive to what the community is seeking. They also help increase the number of students who can obtain work-based learning experiences that better align with in-demand industries.
Sarver's own research has examined factors that contribute to successful economic development in rural Appalachian communities. "The way individuals and businesses adapt to the changing marketplace requires higher education to provide non-traditional training opportunities to meet that demand. Glenville State University is working to provide those opportunities," he said.
"The objective of creating the Workforce and Life-Long Learning division is to create economic prosperity for individuals, businesses, and our community. Being a good community partner is one of Glenville State's main values, and we see this venture as an important part of that campus/community exchange," said Glenville State University President, Dr. Mark A. Manchin.
Sarver added that he will be reaching out to the Glenville State campus community and the community at large for input on life-long learning and enrichment opportunities that they would like to see offered. He hopes to see a variety of offerings in the future, from courses leading to certificates to short workshops and instructional lectures.
For more information, visit workforce.glenville.edu or contact Sarver at Mark.Sarver@glenville.edu or call (304) 462-6257.