Glenville State University's Debate Team Notches Strong Finish in Online Tournament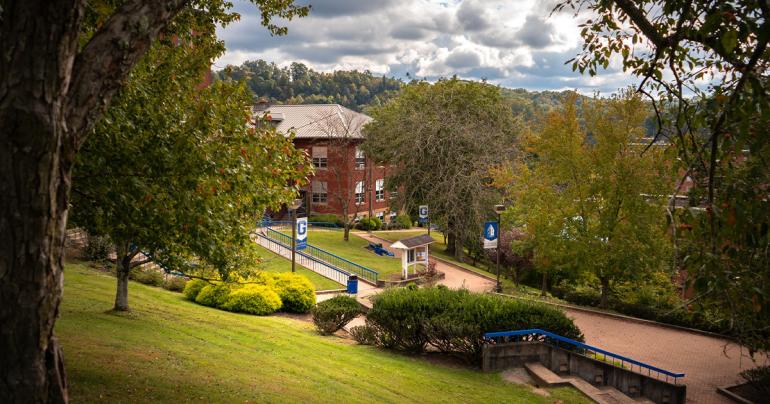 FOR IMMEDIATE RELEASE: November 15, 2023 
 
For More Information:  
Glenville State University   
Public Relations Department  
(304) 462-411 
 
Glenville State University's Debate Team Notches Strong Finish in Online Tournament 
Glenville State University's (GSU) Pioneer Debate team competed in the National Educational Debate Association's (NEDA) Fall Online Tournament Saturday, November 4. The tournament included 53 individual competitors from eight schools, including Ball State University, University of Dayton, Grove City College, Pennsylvania State University, and more.  
GSU fielded one team in the Novice Crossfire division and three individual competitors in the Novice Rapid-fire division. This was the first competition for Pioneer Debate's Trey Cloutier (Senior Information Systems major) who finished first overall in points and placed second in the Novice Rapid-fire division. Beth Nichols (Freshman Education major) also competed in her first debate, notching two impressive wins on the day. Noah Miner (Sophomore Business Management and Land Surveying double-major) continued his prior success at Slippery Rock University's Tournament earlier in the season by finishing 5th overall in points and placing 5th in division. Sandra Crites (Sophomore Education major) and teammate Victoria Osborne (Sophomore Criminal Justice major) continued to sharpen their skills with strong showings against veteran league teams. 
Trey Cloutier, first time debater and top points finisher, described the experience as both "nerve racking and exciting" given the tournament's competitive environment. "I place great value in how I express my thoughts, and this is a good way to exercise that skill," said Cloutier, who placed second on the day. Cloutier graduates in May 2024, but is committed to competing in more debates next spring: "The value I find in the debate team is practicing my own ability to communicate and structure my arguments in a cohesive way as well as finding unique and compelling arguments for both sides of a topic."   
Pioneer Debate Coach Dr. Josh Squires sees the team as an embodiment of what it means to be a GSU Pioneer. "The Pioneer Debate team continues to make the Glenville State community proud with their performances in these competitive debates," said Squires, adding, "Together with this success and the fact that this is the first debate team on the GSU campus in many years, I believe they really personify what it means to be Pioneers." Pioneer Debate Director Dr. Brian Johnston said the team has an ambitious schedule for the spring 2024 semester with sights set on hosting GSU's first ever regional debate tournament, another online tournament, and traveling to NEDA's championship in Dayton, OH. "They're ready," said Johnston, "and I'm proud of them," adding, "As Athletic Director Jesse Skiles would say, 'Let's go'."  
Dr. Brian Johnston (Department of Language and Literature) and Dr. Josh Squires (Political Science) coach GSU's first debate team in 25 years. Pioneer Debate seeks funding to support travel to competitive debate tournaments. Contact GSU VP of Advancement David Hutchinson by email (David.Hutchison@glenville.edu) or phone (304-462-6381) to support Pioneer Debate.  
PIONEER DEBATE is a co-curricular competitive debate team in the Department of Language and Literature at Glenville State University. Students develop professional skills in critical thinking, civil listening, argumentation, research, and creative problem-solving through weekly meetings, competitive debates, and campus events. Participation in Pioneer Debate is open to all GSU students.  
NATIONAL EDUCATIONAL DEBATE ASSOCIATION is an academic debate circuit serving the Midwest and Mid-Atlantic regions of the United States. 
###