Governor Justice Allocates Funding for Nursing Program at Glenville State College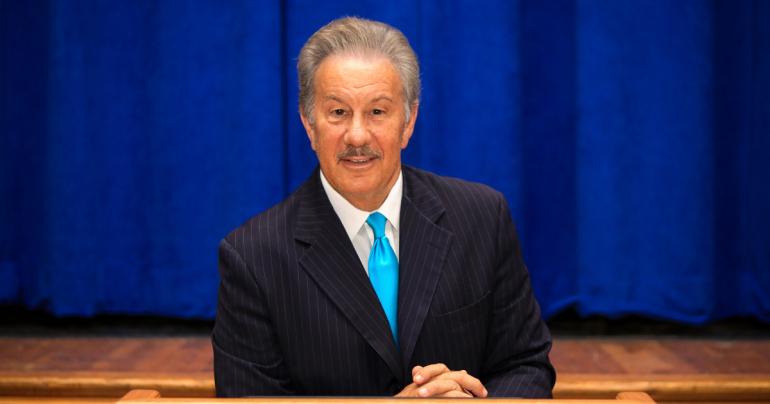 FOR IMMEDIATE RELEASE: December 22, 2021
For More Information:
Glenville State College
Public Relations & Marketing
(304) 462-4115
GLENVILLE, WV – West Virginia Governor Jim Justice has announced funding for nursing programs across the state, including at Glenville State College.
"I commend Governor Justice on his foresight for helping tackle this nursing shortage. We see this as a preemptive strike of sorts, recognizing the needs of the present and the future here in West Virginia and throughout the country," said Glenville State College President, Dr. Mark A. Manchin.
At a press conference on Tuesday, Governor Justice said that $48 million dollars from federal CARES Act money will be invested to improve and expand nursing education, retention, and recruitment in the state. As part of that investment, a portion of the funds will go to the West Virginia Higher Education Policy Commission to distribute between Glenville State College, Concord University, and Bridge Valley Community and Technical College for the purpose of starting nursing programs at the institutions, as well as expanding Bridge Valley's current nursing program.
The Governor was joined for the announcement by Dr. Cynthia Persily of the West Virginia Higher Education Policy Commission, Glenville State College President Dr. Mark A. Manchin, Concord University President Kendra Boggess, and Bridge Valley Community and Technical College President Casey Sacks.
"No words can adequately describe how I feel about this announcement," Manchin said. "We're excited about this opportunity, and I want to thank Governor Justice for his leadership in taking the initiative to tackle this shortage of nurses. We see now, especially with COVID, that nurses are needed here in West Virginia and throughout the nation. This initiative will allow us to train more nurses for the future right where we need them the most – in rural areas of our state. So, with this endeavor, I believe that it will make a real difference in the clinics and small hospitals of the Mountain State and beyond."
Glenville State College has partnered with Marshall University to offer students a program leading to a Bachelor of Science in Nursing. The agreement will see prospective students enroll at Glenville State and complete general education courses during their first year. Once students are admitted to the BSN program, they will receive instruction from Marshall faculty members on Glenville State's campus. The program, which is pending WV Board of Nursing approval, is designed for professional nurse generalists to work with individuals, families, groups, and communities in a variety of healthcare settings as they work toward obtaining RN licensure. Pre-nursing enrollment begins in the fall of 2022 at Glenville State.
"This type of four-year nursing program has never existed in the central part of West Virginia where Glenville State is located, and we are looking forward to expanding our footprint and expanding access to this in-demand program. This will help fill a real need and, again, I thank Governor Justice for helping us to train these much-needed nurses," Manchin added.
As West Virginia faces nursing shortages and the number of COVID related hospitalizations reaches an all-time high, the governor hopes these new programs, in addition to incentives including scholarship programs for West Virginia nursing students, will help support current hospital staffs by flooding West Virginia with quality nurses.
Visit www.glenville.edu/nursing for more information about the nursing program at Glenville State College.