GSC Bluegrass Band to Perform at World of Bluegrass Conference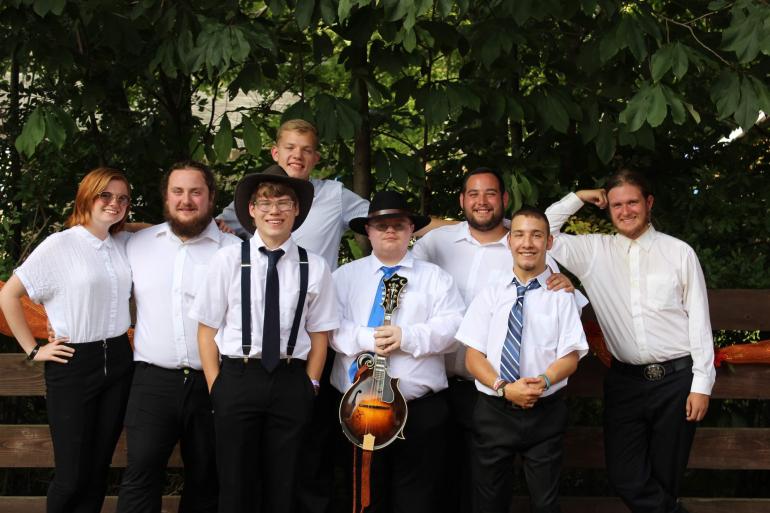 FOR IMMEDIATE RELEASE: September 3, 2019
For More Information: 
Glenville State College 
Public Relations Department 
(304) 462-4115
GLENVILLE, WV - The Glenville State College Bluegrass Band will join thirteen collegiate bluegrass bands from seven different states at the International Bluegrass Music Association (IBMA) Foundation's Bluegrass College Showcase. The showcase will take place Friday, September 27 and Saturday, September 28 on the Youth Stage at the Raleigh Convention Center in Raleigh, North Carolina during the World of Bluegrass Conference.
This is the third time that the Glenville State College Bluegrass Band will be featured at the showcase.
"The World of Bluegrass is probably the largest-attended event where musicians and fans alike can see and hear just about anyone in the business," said Glenville State College Bluegrass Band Director Dr. Megan Darby. "I plan to attend the awards show to represent our program early in the week and our active students will be featured Friday or Saturday evening. I will also be working and collaborating with other bluegrass instructors, as the IBMA Foundation has coordinated a special college-specific luncheon and seminar for us. As always, I appreciate these opportunities to work together with the intent to preserve bluegrass music," adds Darby.
The IBMA Foundation is a philanthropic organization that supports programs and initiatives fostering the growth of bluegrass music around the world. The Bluegrass College Showcase is one of many events at the World of Bluegrass Conference, which takes place from September 24-28.
For more information on the conference visit the World of Bluegrass website by clicking here.