GSC Bluegrass Concert Fundraiser
FOR IMMEDIATE RELEASE: 8/9/06
FOR MORE INFORMATION:  Annette Barnette
Public Relations & Marketing Director
Glenville State College
(304) 462-4115
GLENVILLE STATE BLUEGRASS CONCERT FUNDRAISER
Glenville, WV—Bluegrass music fans can enjoy a good time for a great cause in Gilmer County. The 2006 Grand Ole Bluegrass Concert will be held on Saturday, September 9, 2006 at Glenville State College. Two big shows will take place that day from 1:00 until 4:00 p.m. and then again from 6:00 until 9:00 p.m.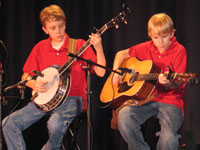 GSC Director of Cultural Events, Buddy Griffin, says admission is $10, and tickets will be sold only at the door to raise money for a very important campus program. "Proceeds from the shows will benefit the Glenville State College Bluegrass Music Certificate Scholarship Program," said Griffin. The scheduled performers are the Cossin Brothers of Mt. Alto, West Virginia, the 2006-2007 Glenville State College Bluegrass Ensemble, Mountain Fury of Linn, West Virginia, Once Blue from Charleston, West Virginia, and New Ground from Summersville, West Virginia.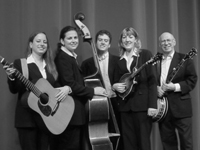 The Cossin brothers are 11 and 13 years old and have been playing bluegrass music together for about three years. Four young ladies make up Mountain Fury, which is the first professional bluegrass band coming out of the Glenville State College Bluegrass Music Certificate Program. Members of the Cross Lanes-based group, Once Blue, have jammed together for many years and finally got together as a full-time group in 2002. New Ground has opened for the famous Dr. Ralph Stanley and the Clinch Mountain Boys and has played at one of the world's largest bluegrass festivals, Music in the Mountains in Summersville.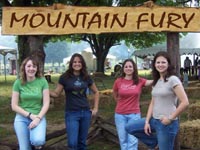 A bean and cornbread dinner will also be available before each show for $5.00 each. The menu is scheduled to be: brown beans, cornbread, salad with choice of dressing, chopped onions, hot sauce, brownies, ice tea, lemonade and ice water. Serving times will be from 12p.m. to 1p.m. and one hour before the second show.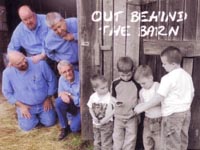 For more information on the concert, call Griffin at (304) 462-7361 x7342 or the Glenville State College Public Relations Department at (304) 462-4115.