GSC Pool Now Open with New COVID-19 Guidelines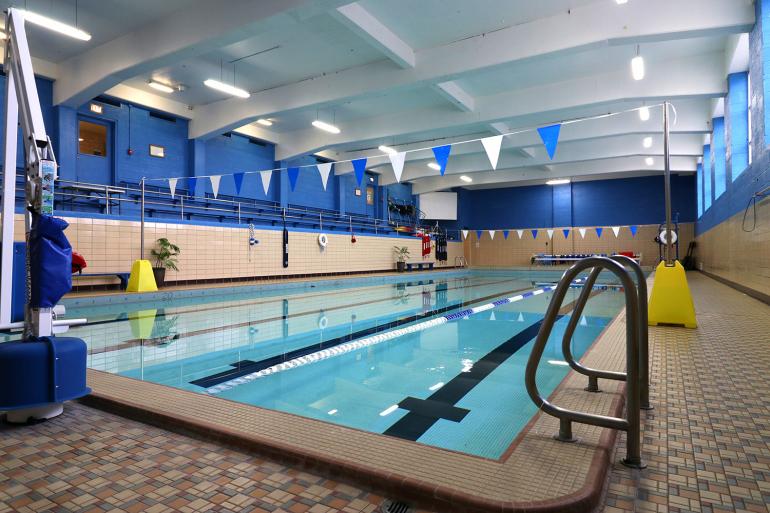 FOR IMMEDIATE RELEASE: June 9, 2020
For More Information:
Glenville State College
Public Relations Department
(304) 462-4115
GLENVILLE, WV - In accordance with guidance issued as part of West Virginia's reopening plan, the Glenville State College Pool is now open again. Several changes will be in place in order for swimmers to stay safe and to mitigate the exposure and spread of COVID-19 among staff and patrons.
Visitors should come dressed to swim as locker rooms and showers will not be open. Capacity will be limited to a maximum number of visitors that allows everyone to maintain proper social distance; everyone is reminded to keep at least six feet of space between themselves and others.
Designated spaces on the pool deck will be marked for visitors to keep their personal belongings. Spots should be cleaned before and after use. Swimmers should bring their own goggles and snorkels as none will be available at the pool.
GSC Pool staff will be following and enforcing all CDC, state, and local guidelines as part of this reopening. In addition to the Certified Pool and Spa Operator (CPO) testing and maintenance standards already in place, high-touch areas and equipment will also frequently be sanitized.
No lounging will be permitted on the pool deck.
Admission is free for GSC students, faculty, and staff. Paying members will have their membership timeframe adjusted accordingly due to facility closures related to COVID-19. The Drop-In Day Rate is $3. Participants must sign the Fitness Membership Waiver and follow all policies.
The GSC Pool will be open on Mondays, Wednesdays, and Fridays from 11:00 a.m. to 1:00 p.m. and from 4:00-8:00 p.m. and on Sundays from 12:00-3:00 p.m. A Healing Water course is scheduled on Wednesdays from 12:00-1:00 p.m. and an Aqua Stretch and Tone class takes place on Wednesdays from 4:30-5:15 p.m.
Search "Aquatics and Recreation at Glenville State College" on Facebook to see a schedule and more reopening information.
Governor Justice announced that swimming pools throughout the state were permitted to reopen beginning Saturday, May 30.