GSC Students, Faculty Gearing up for Summer Education Abroad Trips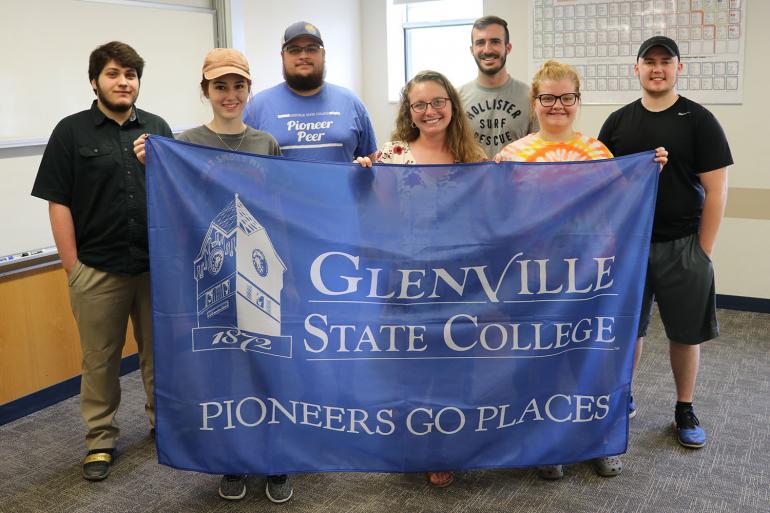 FOR IMMEDIATE RELEASE: May 7, 2019
For More Information:
Glenville State College
Public Relations Department
(304) 462-4115
GLENVILLE, WV - Several Glenville State College students and faculty are preparing for a variety of summer education abroad programs sponsored by GSC's Office of International Programs.
One group will travel to Italy, led by GSC's Leslie Ward. Glenville State students Brigitte Ellison, Brittany Louk, Hayley Summers, and Brady Tritapoe will take part in the ten-day trip; Nellea Parsons from Shepherd University will also join the group.
They will spend two days in Venice, learning about glass blowing and visiting the Doge's Palace, St. Mark's Square, and the Grand Canal before visiting Florence where the group will visit the Piazza della Signoria, Ponte Vecchio, and the Basilica of Santa Croce. Their program will end in Rome where they will visit the Trevi Fountain, Pantheon, Spanish Steps, Sistine Chapel, and the Colosseum.
Another group of students will travel to Panama with Dr. Jeremy Keene for an embedded Tropical Ecology research experience. The eight students – Kayla Hall, Logan Hays, AJ Howard, Janeeva Jenkins, Autumn Jones, Daniel Reid, Colton Ring, and Justin Woods – will be conducing independent research projects looking at predation on the coral reef, epiphyte (air plant) diversity in the trees on the island, and habitat requirements of poison dart frogs.
"Additionally, we will be including a group of fifth graders who are visiting the field station at the same time as our projects. This will allow our students and the fifth graders the opportunity to understand how research progresses and how to teach that research to others. I will still be working on the diversity of gesneriads on Isla Colon and hope to also continue work on the habitat requirements of the new gesneriad species we discovered on the island last year during another education abroad program," Keene said.
"All forms of education abroad (traditional study, research, internships, experiential learning) contribute to student success both in the classroom and beyond. GSC students who participate in these programs discover other cultures while simultaneously learning about themselves as members of a global society. Their experiences open doors to new knowledge and also to opportunities, such as competitive internships, graduate school and employment offers," said GSC's Director of International Programs Dr. Megan Gibbons.
Each year, GSC's Office of International Programs organizes a variety of education abroad programs for students and faculty from all disciplines. In the last five years, students have traveled to Berlin, London, Paris, and Oviedo, Spain.
For more information about the Office of International Program, contact Gibbons at Megan.Gibbons@glenville.edu or (304) 462-6321.