Japanese Outreach Coordinator Comes to GSC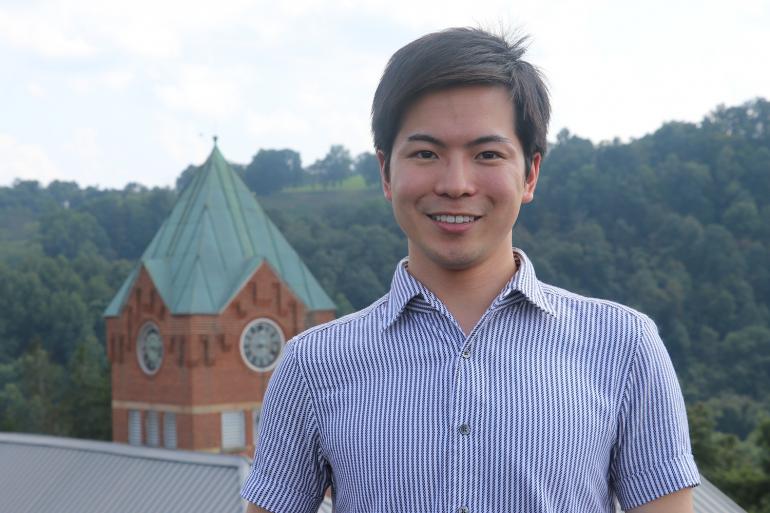 FOR IMMEDIATE RELEASE: August 27, 2018
For More Information:
Glenville State College
Public Relations Department
(304) 462-4115
GLENVILLE, WV- Glenville State College has recently been selected as a host-site for the Japan Outreach Initiative (JOI). This program is designed to promote cultural awareness and understanding of Japan in the United States.
Masahiro "Masa" Yamaguchi will serve as Glenville State's Japan Outreach Coordinator for the next two years, through summer 2020. Yamaguchi grew up in Shiga, Japan, received his undergraduate degree in linguistics, and has spent time studying abroad in Russia. He comes to GSC after working in Kyoto and Tokyo over the last two years.
"As part of our efforts to continue to internationalize GSC – Dr. [Marisha] Lecea and I, with the support of the Internationalization Task Force, decided to pursue becoming a JOI host-site. The selection process is very competitive, and GSC was one of only four institutions selected to participate. The JOI program goals align really well with our own campus internationalization efforts, and I very much look forward to seeing Masa and the program thrive in the next two years," said GSC Director of International Programs Dr. Megan Gibbons.
"Having Masa on campus is a true asset to not only GSC but the Glenville community as well. Hosting a Japan Outreach Coordinator on campus will allow students, faculty, staff, and community members to learn and experience Japanese culture without ever having to leave Glenville. I expect the next two years will bring expanded cultural diversity thanks to this program and the hard work of Mr. Yamaguchi," said GSC Provost and Vice President for Academic Affairs Dr. Victor Vega.
While at GSC, Yamaguchi will participate in programs on campus intended to educate the college community about Japan and Japanese culture. He will also tap into the College's network of community-based organizations, thereby engaging in outreach with local schools, libraries, and other groups.
"It is an honor to be selected as the Japan Outreach Coordinator for GSC. I am excited to start working with the very attentive and helpful people of Glenville, and also it is really exciting to start this project from scratch. I hope to become a bridge between central West Virginia and Japan. It is really great to help GSC to be a center of cultural exchange and diversity. There are a lot of benefits with being international. I want to share my experience as much as I can. Each time I traveled abroad, I enjoyed the difference of every country. Since I arrived in the U.S., I have already learned a lot of new things. It is fruitful and of course fun to learn new things. I think I can bring a lot for new things to West Virginians. Why don't we have fun and learn together with Japanese activities and presentations?" Yamaguchi said.
The JOI Coordinator for Glenville State is administered jointly by The Japan Foundation Center for Global Partnership (CGP) and the Laurasian Institution. For more information about the Japan Outreach Initiative, contact Yamaguchi at Masahiro.Yamaguchi@glenville.edu or (304) 462-6206.