Jazz Ensemble Concert at Glenville State University on April 22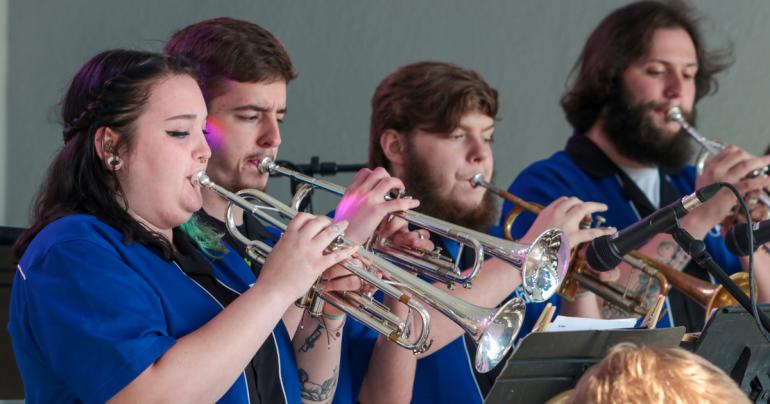 FOR IMMEDIATE RELEASE: April 7, 2022
For More Information:
Glenville State College
Public Relations Department
(304) 462-4115
GLENVILLE, WV – The Glenville State University Jazz Combos and Big Band will perform at the Glenville State Fine Arts Center Auditorium on Friday, April 22 at 7:00 p.m.
The performance will feature a variety of jazz styles, including swing, Latin, rock, and funk. The concert will include two combo groups. The first is an underclassman group under the direction of Adjunct Instructor Jeremy Carter that will open the performance. The second combo group will follow before the Big Band closes the show. The second combo and the Big Band are both under the direction of Assistant Professor of Music Dr. Jason Barr. Admission by donation.
"The students in the Jazz Ensemble and Big Band and I invite everyone to this concert," said Barr. "April is Jazz Appreciation Month and there's no better way to celebrate than to come out and hear some awesome jazz tunes."
For more information, contact (304) 462-6340.