Myrtle Copen to Hold Senior Recital at Glenville State College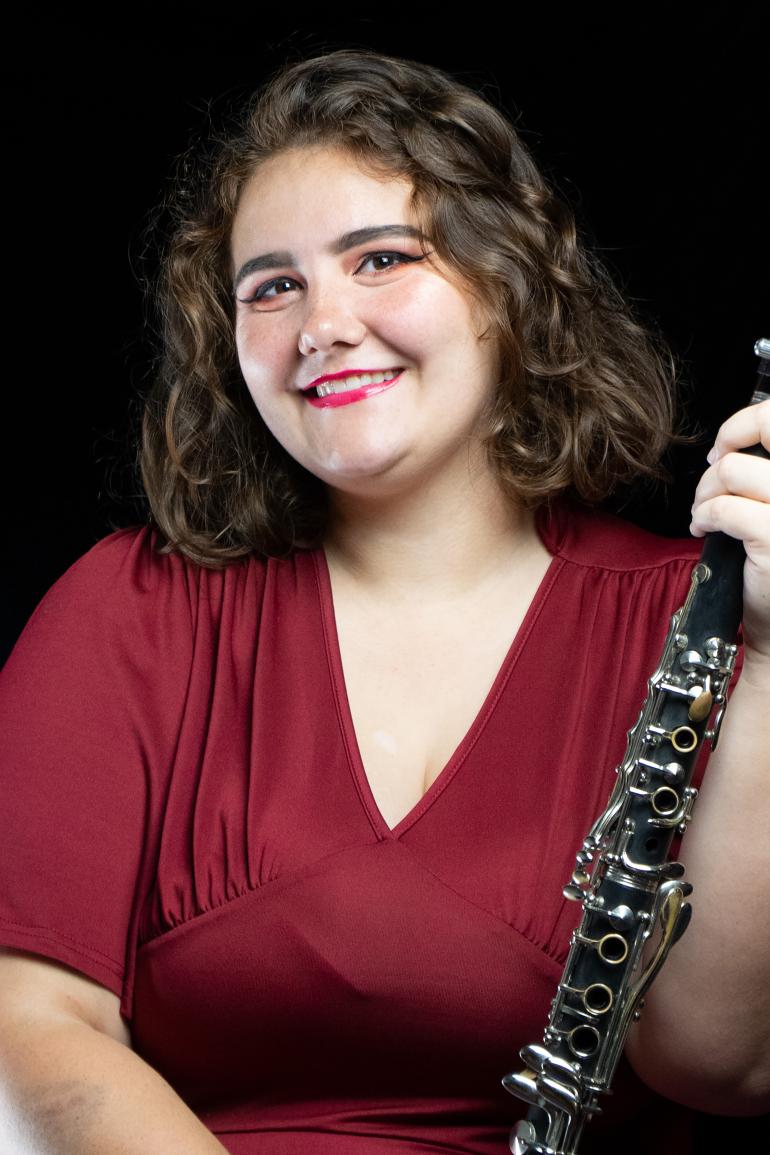 FOR IMMEDIATE RELEASE: November 1, 2021
For More Information: 
Glenville State College
Public Relations Department 
(304) 462-4115
GLENVILLE, WV – Glenville State College (GSC) student Myrtle Copen will perform her senior recital on Friday, November 5 at 7:00 p.m. in the GSC Fine Arts Center Auditorium.
The recital will feature Copen on clarinet, accompanied by Olivia Dillon, Seth Price, Cameron Knopp, and Breanna Murphy, also all on clarinet, and Joshua Stubbs on the piano. Selections performed will include a mixture of ragtime and classical music by composers such as Mozart, Erik Satie, and George Botsford. 
Copen is originally from Clarksburg, West Virginia and is the daughter of Charles Roach and Christina Copen. She graduated from Lincoln High School in 2018. During her time at GSC, she has been a member of the Pioneer Marching Band as well as the Science Fiction and Fantasy Guild. She plans on completing her student teaching in the spring and graduating with a bachelor's degree in Music Education. She hopes to teach at the elementary level.
"I never would've made it this far without Dr. [Jason] Barr, Dr. [Lloyd] Bone, Dr. [David] Lewis, and Mrs. [Sarah] Thompson supporting me through everything. They were always there for me," Copen said.
"The college has been so great to me. The classes never made me feel unimportant and my professors were always so kind to me. I'll always remember that," she added.
The recital is free and open to the public.