Nale to Join Fine Arts Faculty at Glenville State University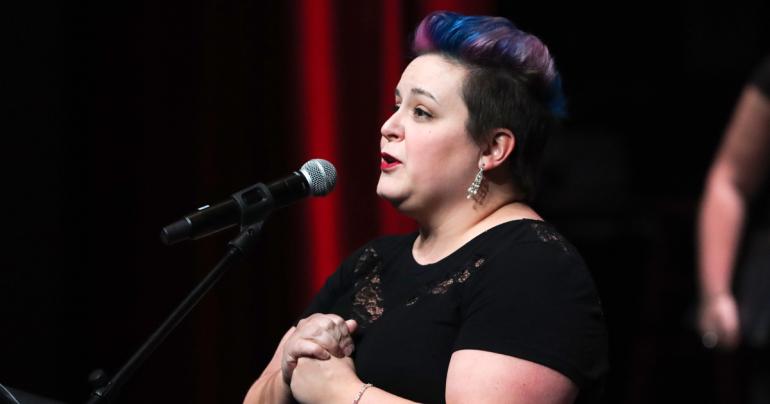 FOR IMMEDIATE RELEASE: May 4, 2023
For More Information:
Glenville State University
Public Relations & Marketing
(304) 462-4115
GLENVILLE, WV – Sarah Nale will soon be joining the Glenville State University Department of Fine Arts as a full-time faculty member. Beginning in the upcoming academic year, Nale will become a Lecturer of Music and will continue to direct Glenville's Concert Choir and Chamber Singers. She has been serving as an adjunct for the department since 2013.
 
Nale says she's looking forward to this next step. "I'm very excited to be an official member of the Glenville family! Moving forward, this helps student development, giving them the security of knowing that they will be consistently learning from the same person in coming semesters – that is of benefit to them of course. However, it also helps me, providing the security to be able to recruit new students into our vocal programs," Nale said.
 
A native West Virginian and a graduate of Bridgeport High School, Nale holds a bachelor's degree from West Virginia Wesleyan College and a master's from the Shenandoah Conservatory. She is currently completing the Doctor of Musical Arts program at West Virginia University. She is no stranger to the choral stage herself, having sung in choirs since she was seven years old.
 
In addition to her work at Glenville State University, Nale is also the Choir Director at Weston First Baptist Church and has served as the Artistic Director of the Buckhannon Choral Society. 
 
Nale is already looking to the future with plans in action for holding an on-campus Honor Choir in the fall for high school students and she hopes to have some Glenville State students attend conferences and competitions in the coming semesters.
 
"We are very excited to have Sarah joining us as a full-time faculty member. She is an outstanding vocalist in her own right, but she is also a tremendous educator and choir director. I look forward to seeing her continuing success with our vocal students," said Department of Fine Arts Chair, Dr. Jason Barr.