Natural Resource Management Program for High School Students Launches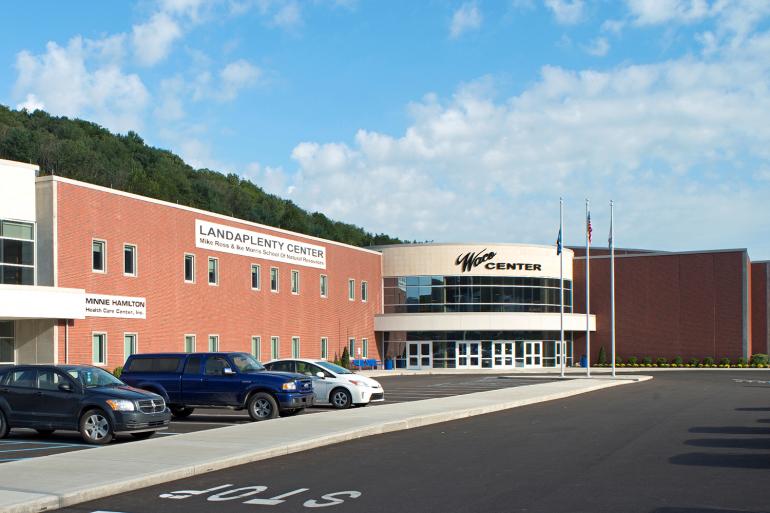 FOR IMMEDIATE RELEASE: June 5, 2020
For More Information:
Glenville State College
Public Relations Department
(304) 462-4115
GLENVILLE, WV – Upcoming high school juniors and seniors from Doddridge, Gilmer, Marion, Pocahontas, Ritchie, Tyler, and Wetzel Counties are invited to be part of Glenville State College's Department of Land Resources Natural Resource Management (NRMT) High School Program. This program is in partnership with the EQT Foundation.
To qualify, students must select one of the six major options in the Natural Resource Program as a college career such as Forestry, Land Surveying, Energy and Land Management, Environmental Science, Wildlife Management, and Criminal Justice. Students must also have an excellent academic standing (at least a 3.0 GPA), be an upcoming junior or senior in high school starting Fall 2020, enroll in one online dual-credit college course (3-4 credits) in Fall 2020 and Spring 2021 (ENVR 101 and either NRMT 125 or NRMT 234) and participate in career orientation on GSC's campus as part of Land Resources Day in the Fall or Spring.
A virtual meeting to discuss academic programs in the Department of Land Resources and the NRMT High School Program is scheduled for Wednesday, June 17 at 5:00 p.m. Interested students from the seven priority counties should click here to sign up.
The benefits of joining the NRMT High School Program include: free online dual-credit college courses up to seven credits, free textbooks and software, being mentored by Land Resources faculty and students, discovering career opportunities in the Land Resources programs and earning credits toward a college degree in Bachelor of Science in Natural Resource Management or other programs while in high school.
Aside from ENVR 101, a 4 credit course, students can also take either NRMT 125 or NRMT 234. These courses do not have any prerequisites and are available every semester (Fall and Spring). Course descriptions are provided below:
Environmental Science (ENVR 101) is a 4 credit hour course offered in the spring. The course explores man and the environment, including man's approach to conserving resources and mitigating environmental impacts. Air, water, soils, mineral and energy resources, vegetation, wildlife, waste disposal, and sustainability will be addressed. Required laboratories are included and the course has no prerequisites.
Computer Assisted Mapping (NRMT 125) is a 3 credit hour course offered in the fall. The course introduces students to basic Computer Assisted Mapping with major emphasis placed on the Land Surveying program area. The course has no prerequisites.
GIS Application I (NRMT 234) is a 3 credit hour course offered in the fall. The course is a study of the fundamentals of the geographic information systems (GIS) technology. Relevance of GIS technology with other disciplines and applications of GIS technology to solution of practical problems in land surveying, forest technology, environmental technology, social sciences and physical sciences is studied. The course has no prerequisites.
To participate in the program, contact GSC Dual Enrollment Program Coordinator Rachel Clutter at Rachel.Clutter@glenville.edu or (304) 462-6129 or Head of the GSC Department of Land Resources Dr. Rico Gazal at Land.Resources@glenville.edu or (304) 462-6372.