New We Proudly Serve Starbucks Coffee Shop Now Open at Glenville State University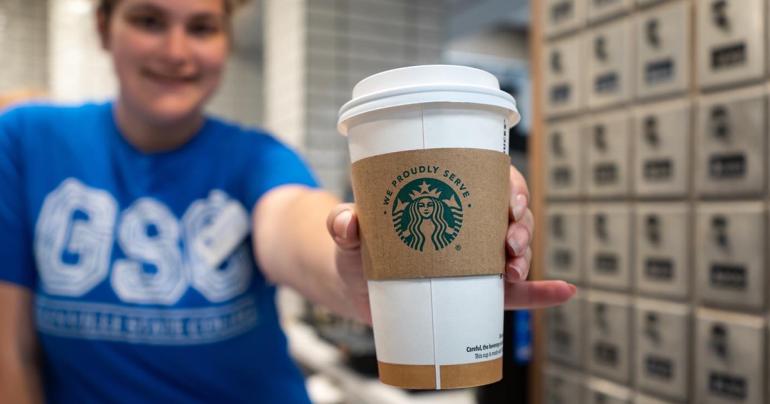 FOR IMMEDIATE RELEASE: August 26, 2022
For More Information:
Glenville State University
Public Relations & Marketing
(304) 462-4115
GLENVILLE, WV – Those in need of a quick breakfast sandwich, an afternoon pick-me-up, or a coffee between classes now have another location to consider at Glenville State University. The campus is home to a new We Proudly Serve Starbucks coffee shop that opened earlier this semester. The shop, which is operated by Glenville State's dining partner Aramark Collegiate Hospitality, is located inside Louis Bennett Hall in the center of main campus.
The location officially opened on Monday, August 15 and students, faculty, and staff have already been enjoying the "perks" of having a coffee shop on campus.
"This is yet another campus improvement that you will be seeing here at Glenville State University," said Glenville State President, Dr. Mark A. Manchin. "Adding this coffee shop to our dining offerings is a great thing for our students and employees. I'm pleased with how it has turned out and thank our Aramark partners for helping make this a reality. I encourage everyone to stop by and grab a coffee."
"Pioneer Dining Services is happy to announce the opening of the Pioneer Coffee Shop. I am extremely excited to be able to provide a place for students, faculty, and staff to commune and get a cup of coffee and an environment for students to come and study. I am extremely excited for Glenville State University and truly appreciate the collaboration to make this a reality for the campus community," said Aramark Collegiate Hospitality District Manager, Brett Ridgeway.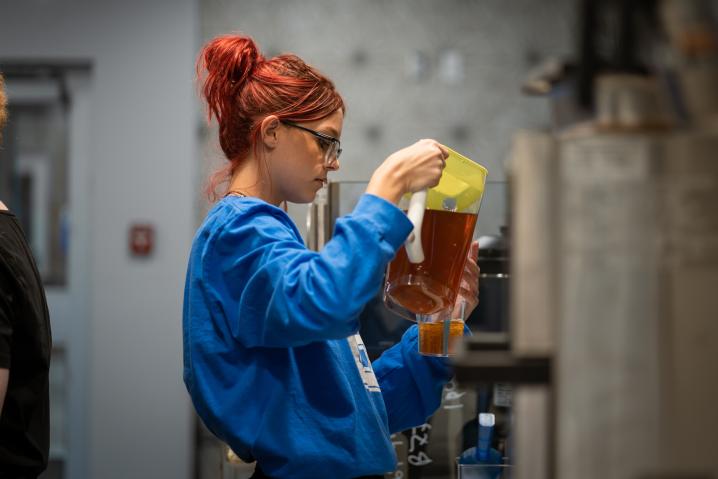 "I am beyond pleased to have our own We Proudly Serve Starbucks location here at Glenville State," said Glenville State Vice President for Administration, Rita Hedrick-Helmick. "Having a coffee shop really adds to the collegiate atmosphere of campus and it introduces another intimate space for students to relax between classes, yet it's also conveniently located to simply pop in for a quick coffee."
Although now used as space for campus offices, Louis Bennett Hall was originally a men's dormitory. The coffee shop is located in the space formerly occupied by the main office and mail room. A corner column of the coffee shop is wrapped in mailbox fronts, preserved during demolition and added as a decorative finish as a nod to the past. City Construction Company worked over the past year to refurbish the lobby and construct the coffee shop.
The coffee shop at Glenville State University is open Monday-Thursday from 7:30 a.m. to 3:00 p.m. and Fridays from 7:30 a.m. until 2:00 p.m. Visitor parking spaces are available in the parking lots adjacent to Clark Hall and the Heflin Administration Building for community members visiting the coffee shop.