Participants, Schedule Announced for IOGA Basketball Tournament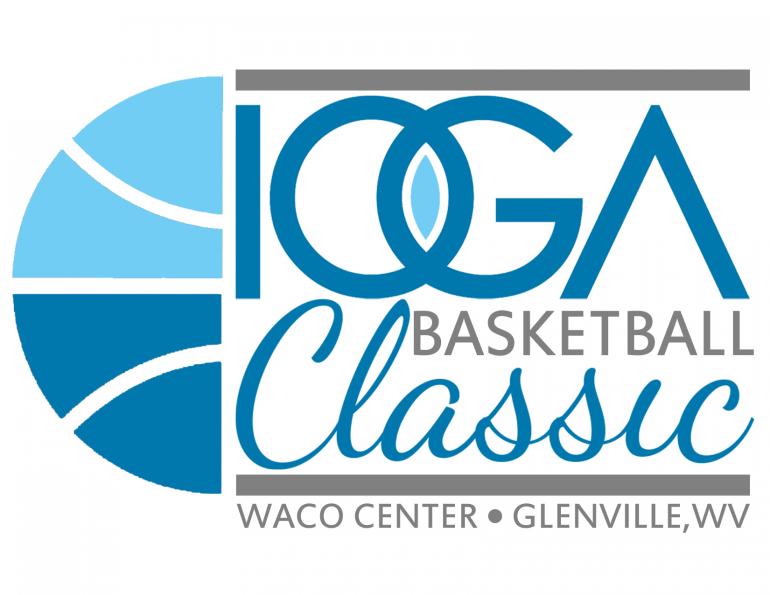 FOR IMMEDIATE RELEASE: December 10, 2018
For More Information:
Glenville State College
Public Relations Department
(304) 462-4115
GLENVILLE, WV – The Waco Center at Glenville State College will be the site of a boy's and girl's five-day high school basketball tournament this December. The Independent Oil & Gas Association (IOGA) Classic tournament is being hosted at GSC, Tuesday, December 11 through Saturday, December 15.
Schools slated to participate include AAA squads from Buckhannon, Parkersburg, and George Washington; AA teams from Nicholas County, Braxton County, Clay County, Roane County, and Bridgeport; and A teams from Tucker County, Gilmer County, St. Mary's, Meadow Bridge, Van, Valley (Wetzel), and Doddridge County.
The student participants of the tournament are eligible to apply for a Glenville State College scholarship that is being funded by IOGA. The ten available scholarships will be awarded to qualified seniors who will attend GSC and pursue a degree in relation to the support and development of the oil and gas industry.
Tickets can be purchased at the door for a general admission price of $5 and a student price of $3 (with a valid school ID). Concessions and game apparel will be available as well.
For more information about the IOGA Classic, contact David Hutchison at (304) 462-6381.
About GSC's Waco Center:
 Opened in 2013, Glenville State College's Waco Center is a $25 million facility that houses the college's Land Resources department, a 3,000 seat sports arena, other athletic facilities and offices, and a community healthcare center operated by Minnie Hamilton Health System. The Land Resources section includes classrooms, labs, a stunning library space, and faculty offices. The remainder of the building houses McPherson Court, where the tournament will be played, and other athletic spaces and offices. GSC student athletes in basketball, volleyball, acrobatics and tumbling, boxing, and others make use of the Waco Center for practice and competition. The Waco Center is located on Mineral Road just across from the Pioneer Village student housing complex.
About IOGA:
 Formed in 1959, the Independent Oil and Gas Association of West Virginia, Inc., is a not-for-profit corporation representing companies engaged in the extraction and production of natural gas and oil in West Virginia, and the companies and individuals which support extraction activities. IOGAWV was formed to promote and protect a strong, competitive and capable independent natural gas and oil producing industry in West Virginia.