Renowned Musician Steve Katz to Grace Glenville State University with a Spectacular Performance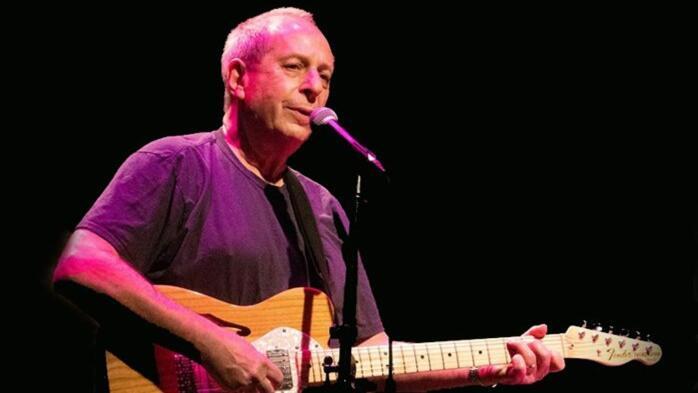 FOR IMMEDIATE RELEASE: November 8, 2023 
 
For More Information:  
Glenville State University   
Public Relations Department  
(304) 462-4115 
 
Renowned Musician Steve Katz to Grace Glenville State University with a Spectacular Performance 
 
Glenville State University is proud to announce an exclusive evening of music and storytelling featuring Steve Katz, the former guitarist of the iconic 60's and 70's rock band Blood, Sweat, & Tears. This extraordinary event will take place on Thursday, November 9th, 2023, at the university's fine art building. 
Steve Katz, celebrated for his contributions to one of the most influential rock bands in history, will take the stage to share his captivating musical journey and showcase his legendary guitar skills. Katz, who has had a remarkable career in the music industry, is known for his versatile talents that have left an indelible mark on the world of rock music. 
In addition to the live performance, Steve Katz will also be promoting his recently published autobiography, giving the audience a chance to delve into the behind-the-scenes stories of his life in the music industry. This candid memoir takes readers on a captivating journey through Katz's experiences with Blood, Sweat, & Tears, providing a unique glimpse into the tumultuous yet thrilling world of rock 'n' roll. 
Furthermore, Steve Katz is a major figure in the new streaming documentary titled "What the Hell Happened to Blood, Sweat, & Tears." This documentary explores the rise, fall, and resurgence of the legendary band, offering viewers an inside look at the band's history and its enduring impact on the music world. During the performance, Katz is expected to offer insights and anecdotes related to the documentary, making this event an exceptional opportunity for fans of the band and music enthusiasts alike. 
 
For more information, contact Jason Barr at Jason.Barr@glenville.edu 
 
###