Swimming Lessons Begin Soon at Glenville State College
FOR IMMEDIATE RELEASE: September 8, 2020
For More Information:
Glenville State College
Public Relations Department
(304) 462-4115
GLENVILLE, WV – The pool at Glenville State College (GSC) is starting its fall swimming season with something for all ages and abilities – swimming lessons. The lessons are open to community members in addition to GSC faculty, staff, and students.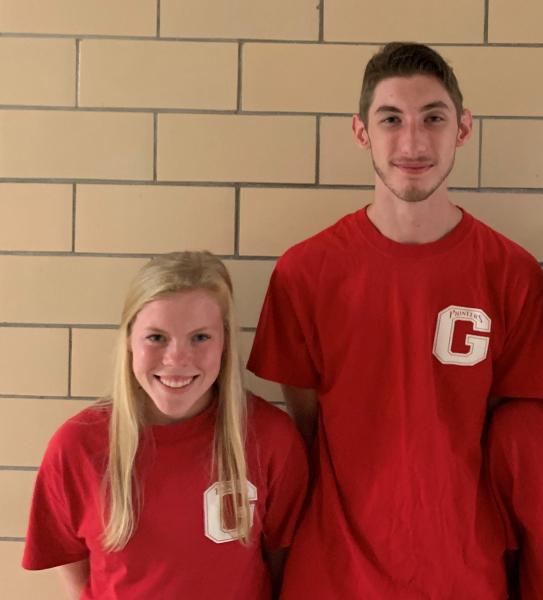 Youth Swimming Lessons for ages 3-10 begin Monday, September 21 and take place on Monday and Friday evenings. Instructor Noah Schultz follows the Red Cross curriculum in teaching Levels 1 through 3. Schultz is a sophomore at Glenville State who comes from Gerrardstown, West Virginia. A Natural Resource Management student, he is currently certified through the Red Cross as a Lifeguard and Water Safety Instructor. He will be assisted by Rachel Phares, a Gilmer County resident and certified Lifeguard. Click here for more information about registering for Group Swimming Lessons.
Free Swimming Lessons for older youth and adults will be held on Sundays on a "drop-in" basis beginning September 20 through November 9. Ages 10-17 swim from 1:00-2:00 p.m. Those 18 and older will have strokes refined from 2:00-3:00 p.m. Director of Aquatics and Recreation Kathy Gilbert says she wants to encourage local youth to try to incorporate swimming as a regular activity. "Older children and adults pick up stroke tips quickly and can become proficient swimmers. I started a Swim Club at my former Aquatic Center and would love to re-start one here at GSC," she said. Gilbert's brother, Terry McCartney, was a member of GSC's former Swim Team.
Gilbert especially encourages GSC students to take advantage of the free Sunday lessons. "Many of our student athletes are not able to have a full sports season this fall, so we're hoping to teach them how to stay in condition by swimming laps using different strokes that strengthen a variety of muscles," she added.
"Swimming can be a life-long activity that helps improve as well as maintain health and fitness. GSC's lap pool is also open all year, making it convenient for anyone who wants to maintain a swimming regimen," said Gilmer County Prosecuting Attorney, Gerry Hough. Hough swims regularly and plans to help instruct lessons.
 
"We'll look into traveling to swim meets should participants want to compete, but at minimum, we want to provide an opportunity for a good swimming workout on Sunday afternoons this fall," Gilbert concluded.
 
For more information, contact Gilbert at Kathy.Gilbert@glenville.edu or call (304) 462-6441.