Vega Officially Begins as Provost at Glenville State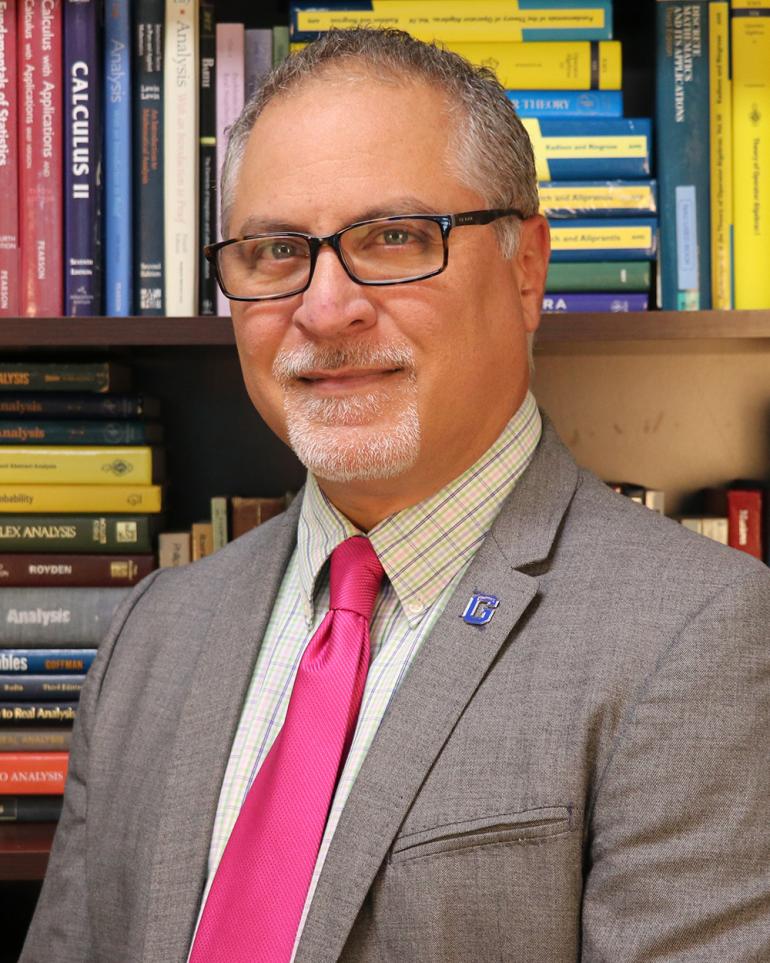 FOR IMMEDIATE RELEASE: July 30, 2018
For More Information:
Glenville State College
Public Relations Department
(304) 462-4115
GLENVILLE, WV – Dr. Victor Vega has officially begun his duties as Glenville State College's new Provost and Senior Vice President for Academic Affairs.
Vega comes to Glenville State from the College of Coastal Georgia in Brunswick, Georgia where, for the past eight years, he has served in multiple capacities, most recently as the Dean of the School of Arts and Sciences and a tenured Professor of Mathematics. He has spearheaded the adoption of low or no cost textbooks and has been heavily involved in the Mathematical Alliance for Doctoral Studies in Mathematics as a mentor for students planning to attend graduate school.
He earned his Bachelor of Science degree in mathematics in 1990 and his Master of Science degree in mathematics in 1997, both from the University of Puerto Rico. In 2001, Vega completed a second master's degree in mathematics, and, in 2007, was awarded a doctorate in mathematics, both from The University of Iowa. While at Iowa, he was awarded the prestigious Sloan Foundation Scholarship and he is still active as a Sloan Scholar.
"I am thrilled and honored to join the Pioneer Family. Glenville State is setting the pace with many innovations and initiatives that soon will become standard across the beautiful state of West Virginia. The quality of instruction, variety of programs, and dedication of its faculty and staff is something students won't find at other institutions. Students have always been my priority and that is exactly what Glenville State is all about - I feel at home. GSC is a great College nestled in a wonderful community with an amazing history," said Vega.
He and his wife Noris have four children: Valeria, Paola, Estefania, and Giovanni.
"Dr. Vega has both the administrative experience and the ability to articulate the vision and passion for student learning, innovation, and success for faculty, staff, and students that I believe perfectly meshes with the future direction of Glenville State College. He is also committed to diversity and inclusivity in all its forms," said Glenville State College President Dr. Tracy Pellett. "I am pleased that Victor has joined the Pioneer Family and I know that he will work hard to maintain consistent, coherent, and attentive progress as we move forward in creating a more diverse, structured, and sustainable college."
Vega assumed his duties as the new Provost and Senior Vice President for Academic Affairs on July 1, 2018. He took over for Associate Vice President for Academic Affairs Dr. Gary Morris who served as interim vice president for the 2017-2018 academic year.