Virtual Commencement Ceremony is May 9 at GSC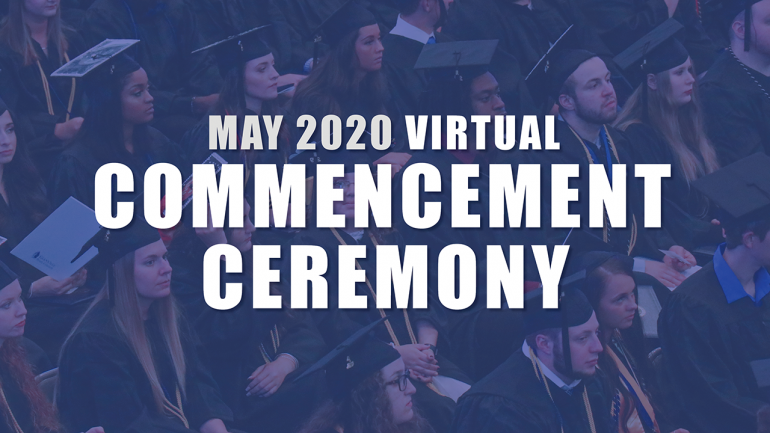 FOR IMMEDIATE RELEASE:  May 7, 2020
For More Information:
Glenville State College
Public Relations Department
(304) 462-4115
GLENVILLE, WV - The 146th Glenville State College Commencement Ceremony will take place on Saturday, May 9 at 12:00 p.m. The ceremony is being held virtually this semester due to social distancing requirements related to the COVID-19 pandemic.
The GSC class of 2020 will be recognized as part of the virtual ceremony as they receive their degrees in a variety of programs including business, education, land resources, criminal justice, science, music, and more. The grads hail from throughout West Virginia and Alabama, California, Florida, Georgia, Maryland, New York, Ohio, and Virginia.
The ceremony will be broadcast on GSC's Facebook page and on the college's YouTube channel on Saturday, beginning at noon. 
The broadcast will contain many of the traditional elements of a GSC commencement ceremony including a keynote address from GSC's Interim President Dr. Kathleen Nelson and special recognition of the Faculty Award of Excellence recipient, the Staff Employee of the Year Award recipient, the Pioneer Student of the Year recipient, and the newest emeriti faculty. The highlight of the virtual ceremony will be the recognition of the graduates. Information about the graduates, including their name, degree, and academic honors status, will be displayed during the ceremony as names of the graduates are read by the department chairs or their designees.
View the Virtual Ceremony: