Waycaster to Hold Senior Recital at Glenville State University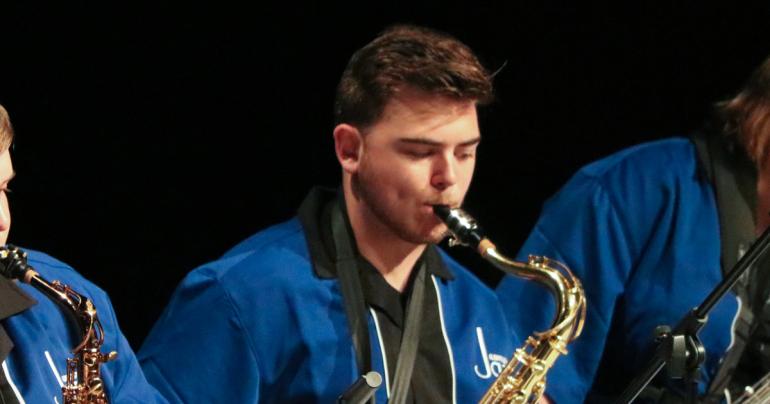 FOR IMMEDIATE RELEASE: April 5, 2022
For More Information:
Glenville State University
Public Relations & Marketing
(304) 462-4115
GLENVILLE, WV - Glenville State University senior music student Trey Waycaster will hold his senior recital on Thursday, April 14 at 7:00 p.m. in the Fine Arts Center Auditorium.
The saxophone recital will include classical, jazz, and funk music. Waycaster plays alto, baritone, soprano, and tenor saxophones and clarinet. He will be accompanied by Joshua Stubbs on piano for the recital.
"I'd like to thank all of the faculty at the GSU Fine Arts Department for helping develop the skills I have gained throughout my time here. The campus and community are filled with people who will always be there to help you whenever you need it and Glenville has become a second home for me," he said.
During his time as a student, he has been a member of the Pioneer Marching Band, Concert Band, Jazz Band, and Woodwind Ensemble.
A native of Beaver, West Virginia, Waycaster is the son of Lisa and Keith Waycaster. He is on track to graduate from Glenville State University in December 2022.