Glenville State College Commencement Ceremony is May 8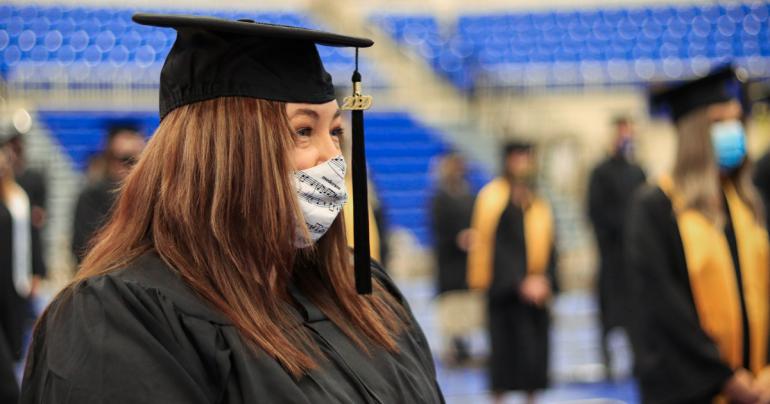 FOR IMMEDIATE RELEASE: April 21, 2021
For More Information:
Glenville State College
Public Relations Department
(304) 462-4115
GLENVILLE, WV - The 147th Glenville State College Commencement Ceremony will take place on Saturday, May 8 at 10:00 a.m. in the College's Waco Center.
The GSC class of 2021 will walk across the graduation stage to receive their degrees in a variety of programs including business, education, land resources, criminal justice, science, music, and more. The prospective grads hail from throughout West Virginia and several other states.
In recognition of an ongoing tradition at Glenville State College, alumni who graduated fifty years ago have been invited back to campus to join the current graduates at the ceremony. Members of the classes of 1970 and 1971 will be recognized as "50 Year Graduates" during the event. The class of 1970 is participating this year due to missing their fiftieth reunion in 2020.
Graduates are permitted to bring as many guests with them as they like and no tickets are necessary. Seating will be spaced to allow for social distancing and face coverings will be required.
For more information about the Commencement Ceremony, click here.
 
View the ceremony live stream: