Athletics department fighting COVID-19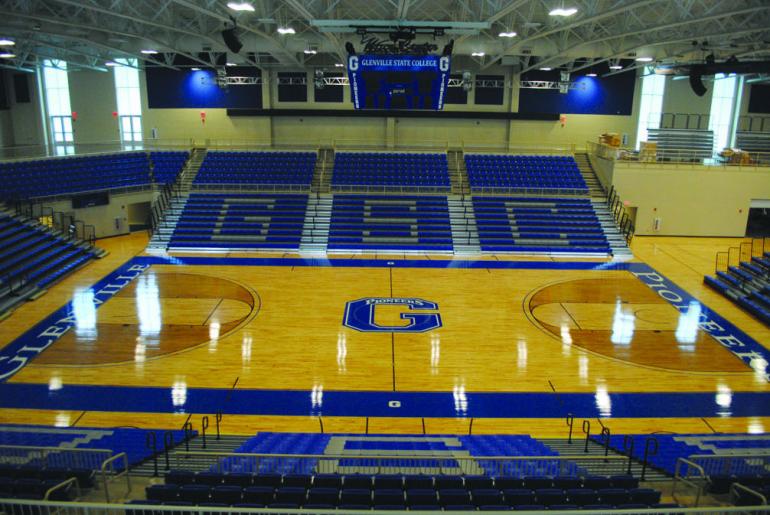 By Samantha Lamb
Among the many efforts of the Glenville State College athletic department to protect athletes from COVID-19, athletic director Jesse Skiles has hired a new head athletic trainer, Kaleb Curtis.
Curtis holds a nursing degree and has grown through nursing work and medical care to a specialty in sports medicine. He comes to Glenville from Twin Lakes Medical Center in Leitchfield, Kentucky, where he was the director of sports medicine and sports performance, as well as the head athletic trainer.
Along with the entire athletic department, Curtis is doing several things to keep athletes healthy. There are multiple check-in points at the Waco Center, where students have their temperature taken and are asked about symptoms before being permitted to enter the building.
Student athletes must also fill out a health screening every morning through an app called KongIQ. This allows the athletic trainers to see if an athlete is having any COVID symptoms. Hospital-grade cleaner is used to clean everything athletes touch, and items in the training room such as tubs are all single use. This helps cut down on contact exposure between athletes.
"We're following multiple guidelines, not only from the institution, but also from the CDC, the Gilmer County Health Department, NCAA, and the Mountain East Conference," says Curtis. "We are doing a multitude of things to make sure that we are giving our athletes not only a great experience at Glenville State College, but also keeping them safe in the process." Curtis encourages all athletes and students to wear masks, to social distance, and to avoid gathering  in large crowds.