Fitness Center back in action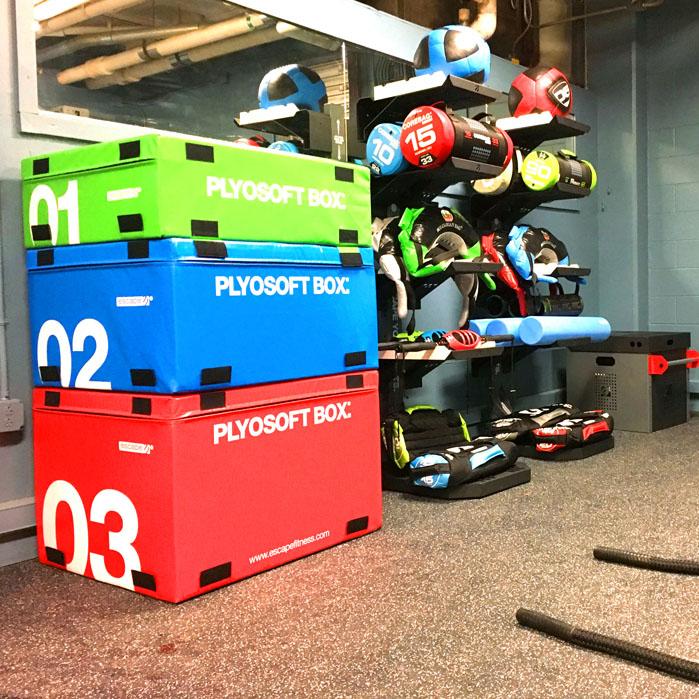 By Katelyn Miller
This week marks the reopening the of the Fitness Center and Pool. When the COVID cases were on the rise The Fitness Center and Pool shut down to keep the spread from growing. With this time, Kathy Gilbert, Director of Aquatics & Recreation, had both areas completely deep cleaned and sanitized.
Gilbert explained their cleaning process and how it keeps their patrons safe: "Deep cleaning the Fitness Center consists of wiping down EVERTHING in the facility."  That means they disinfect every piece of cardio equipment, every dumbbell, every stability ball, every kettle bell - everything is thoroughly wiped down. Then they sweep and mop all the floors. This process takes two days of solid elbow grease.
Student workers clean a designated area or pieces of equipment during each shift, four shifts daily.  This ensures that the equipment is thoroughly cleaned several times a week.  Patrons also wipe down equipment before and after each use. Staff wipes down equipment used each evening and then sprays with disinfectant.
Use this link to the Fitness Center page for a more in-depth look at what is available, the schedule for the facilities, classes offered, usage policie and even a .PDF link for COVID practices:
https://www.glenville.edu/student-life/fitness-center
https://www.glenville.edu/sites/default/files/2020-06/mollohan-fitness-covid.pdf
Hours:
Mollohan Fitness Center: M-F 7 a.m.-8 p.m. and Saturdayv 11 a.m.-2 p.m.
Pool: M,W,F 11 a.m.-1 p.m., M-F 4-8 p.m. and Sunday 12-3 p.m.
Lilly Gym: 7-10 p.m. seven days a week
Group Fitness Classes:
Tuesday: Pilates 12:15-12:45 p.m. Mollohan Fitness Center
Wednesday: Healing Water 12-1 p.m. and  Aqua Stretch & Tone 4:30-5:15 p.m.
                     Outdoor Yoga 6:15-7:15 p.m. on Clark Hall lawn. BYO mat or blanket.
Thursday: Stability Ball virtual class 4:15-4:45 MFC