Glenville State College welcomes Dr. Mark Manchin as the 26th president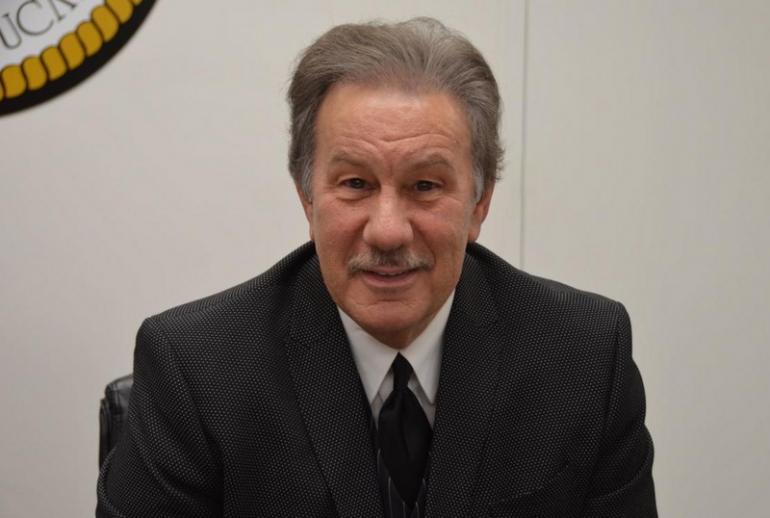 By Samantha Lamb
As the 26th president, Dr. Mark Manchin has some big plans for Glenville State College. Manchin comes to Glenville after a 44-year career in education, in which time he served as Superintendent for the Harrison County Board of Education, where he oversaw 1500 employees. He has also served as executive director of the West Virginia School Building Authority and oversaw the McDowell County Schools through a state-appointed position to revitalize that system. He holds a doctorate in Educational Administration from West Virginia University.
"First of all, I love education. My whole career has been around education and making a difference in people's lives," he said. "Preparing young men and women for the future is something I've always found appealing." He also said he loved the idea of the challenge presented at Glenville State College, which is part of the reason he chose to come here.
Coming from public education,  Manchin is no stranger to dealing with Covid-19 restrictions. In Harrison County, they had to shut down all of their schools and go completely online last spring, much like Glenville State College. He had to help come up with a plan to feed students while school was online. "While it has been a challenge, we are very blessed and fortunate to be able to open school. As of today, we have no positive cases on campus, and I'm very pleased with that." he says.
Dr. Manchin has three main goals while at Glenville State College. He would like to keep our students and staff safe and healthy while dealing with the Covid-19 pandemic, as well as keeping up with overall health and keeping our campus beautiful and safe so students can walk freely. He would also like to guarantee a good, quality education and preparation for the future for our students. He will be looking at expanding the educational program and continually auditing the job market and programs offered at Glenville State College to ensure that students are prepared for the workforce. His third goal is to improve student life to allow students to enjoy their college experience to the fullest and get back to normal as quickly as possible.
Manchin plans to make campus more beautiful by planting more flowers as well as creating more paintings on campus. He believes our urban setting gives Glenville State College a great advantage in our ability to have a wonderful campus that students can enjoy. He would like to continue improving our campus as much as possible.
Manchin acknowledges that recruitment and retention in some programs are a struggle at Glenville State College. He would like to try to improve the number of incoming students as well as the retention rate to ensure programs can remain open. He would also like to increase some programs to offer a wider variety of classes to students.
To improve communication on campus, Manchin makes it a habit to walk around and speak with students to ensure that everything is going smoothly. He would like students to know that he is here for them to make sure they get a good education, have a good time while in college, and be prepared for the future, as that is his job as president. He will continue to try to provide the necessary resources to those on campus during his stay at Glenville State College.