How to stay sane during quarantine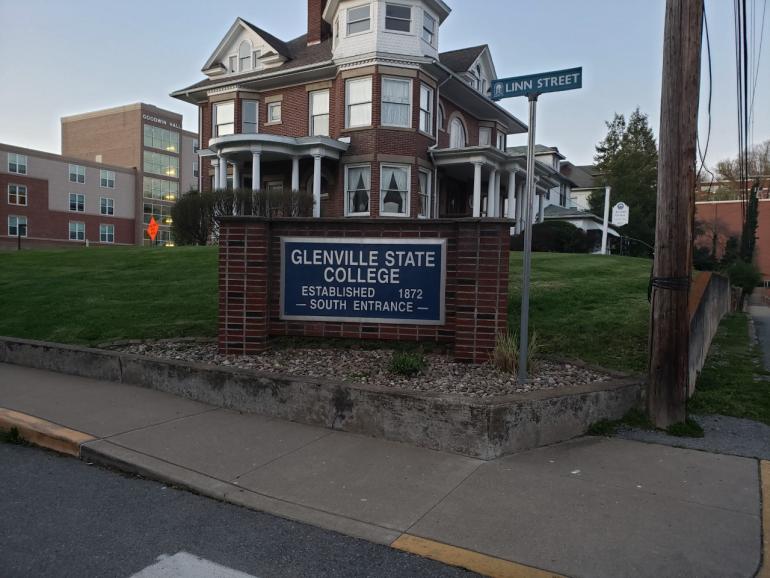 By Samantha Lamb
While the majority of Americans are under quarantine at the moment, it's important to focus on your mental and physical health. It can be easy to slip into unhealthy patterns and habits while it seems like the country is falling apart, so now more than ever it's important to stay busy instead of scrolling through TikTok or Instagram for hours on end. It can be hard to do so while still maintaining the necessary six feet of space between yourself and others, so here are some ideas of things to do while still social distancing.
Form your own structured schedule. Structure is extremely important to mental health. With schools and businesses closing, many people are losing their regular structure, and that can be detrimental to your mental and physical health. Create your own schedule, and make sure you stick to it. Wake up at a set time, make time for your schoolwork, schedule time for meals. Don't forget to give yourself some time to relax as well. Keeping up with classes and paying attention to what's going on in the world can be stressful; give yourself time to destress and do things you enjoy.

Stay up to date on classes. With everything moving online, it can be easy to lose track of due dates and assignments. Check your assignments and emails everyday to make sure you aren't missing anything that has been changed. Don't make the mistake of forgetting to do and turn in all of your work.

Exercise. Exercise has been shown to increase endorphins, which helps you stay happy while boosting your immune system. Staying healthy will also decrease your chances of becoming sick. Gyms may be closed, but you can still exercise at home. Look up at-home workouts online. Even just short ten-minute workouts will help you remain healthy and active.

Go for a walk. Unless your state or town requires you to stay in your home, walking is a wonderful way to get some fresh air and exercise. It's also a relatively easy way to stay away from other people. If you have a pet, you can also take them with you to keep you company and create bonding time.

Pick up a new hobby. You probably have a lot of extra time on your hands, so picking up a new hobby is a good way to keep from getting too bored. You can find lists of different hobbies to try all over the internet. You can also find videos and tutorials for almost anything on YouTube. Don't be afraid to step out of your comfort zone! Now's the time to try new things without worrying what anyone else will think.

Spend time with your immediate family. These are likely the only people you have contact with at the moment. Take the time to socialize with them and get closer. If you don't live with your family, you can still spend time with the people in your household. Have dinner together, play board games, watch a movie together. Do something to bond and have some type of social interaction. You may be surprised what you can find out about the people you live with.

Clean your room or house. It's important to keep everything sanitary right now. While you're trapped in the house, it's a good time to deep clean! Go through everything, wipe everything down with a disinfectant, and organize! Getting your room or house organized will help you stay focused when working on schoolwork or other important things. The messier your environment, the more likely you are to get distracted. Plus, organizing things will make it easier to find what you're looking for, whether it's that extra bottle of hand sanitizer or your favorite pajamas.

Learn to cook. If you're the kind of person that normally survives off cafeteria food or instant noodles, now is a great time to learn how to cook. Look up recipes and videos online and figure out how to make yourself some new meals. This could also help take some stress off your family by helping them out a bit. You may find that you really enjoy cooking!

Make masks for hospitals. Most hospitals are running low on masks right now, which are an essential piece of protective gear. Doctors and nurses are being exposed to coronavirus and other diseases at an alarming rate right now, and they can pass these bacteria to healthy patients by accident if they don't have the correct protective gear. If you know how to sew, consider making masks for these healthcare workers. While cloth masks are not a proper alternative to real medical masks, it's better than nothing. Many doctors and nurses are putting cloth masks over their regular masks to help them remain usable for a longer period. Places such as JoAnne Fabrics are also providing free supplies to create these masks! You just pick up the materials, make your masks, and either drop them off directly at a hospital or return them to the store, where the masks will be distributed to hospitals in need. Contact your local craft stores to see if they have a similar program in place.
This is just a small list of things you can do during quarantine. Get creative in finding ways to stay busy until the COVID-19 pandemic ends, which will hopefully be soon. Until then, make sure you stay at home unless it's absolutely necessary to help flatten the curve and give our government more time to find a cure and vaccine. And make sure you wash your hands.