The Phoenix is (getting) vaccinated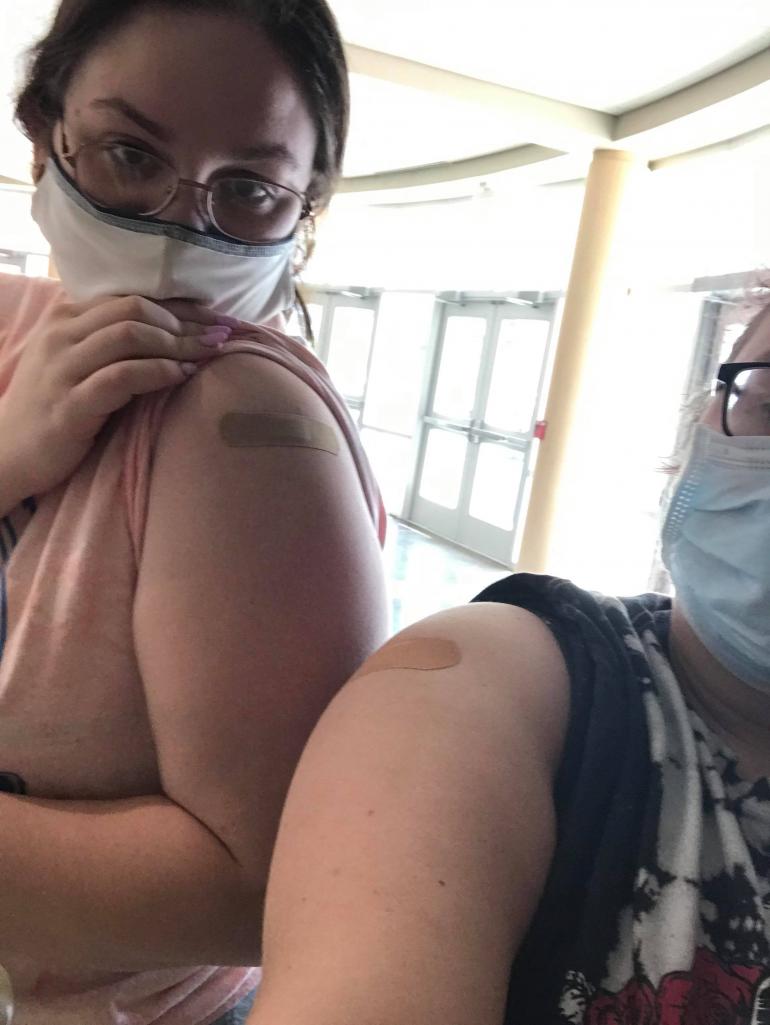 By The Phoenix Staff
The Phoenix staff is making their best efforts to become vaccinated against Covid-19 (SARS-CoV-2). While no individual was forced to receive the vaccination, all members decided that being vaccinated was an important step forward. While Glenville State College does not currently require students to receive the vaccination, they are making strides to ensure that everyone who wishes to participate can.
Provost Dr. Gary Morris sent out an email on April 5 notifying students of the "final push to help all [interested] students" receive the COVID-vaccine before the end of the semester. They're latest efforts have included "a joint COVID-vaccine drive between [the college], Minnie Hamilton, and the Gilmer County Health Department." The drive was not student limited to students; members of the wider community were included as well.
The email explained that the vaccinations would be free and would not require an appointment. When reporters Fairan Gill and Sadie Murphy arrived, they were immediately processed. Because they did not fill out the application that was attached in Morris's email, they were required to give their name and address and fill out a few questions about how they currently felt, past allergic responses, and whether they had previously received a SARS-CoV-2 vaccine. Demographic information was optional.
Within five minutes, Gill and Murphy were directed to sit in metal chairs and received the vaccine. Gill, depicted receiving her vaccine below, was pleased to have this opportunity because for her, this was "a simple act to help the spread." She mentioned that with grad school on the horizon, "getting it done now just seemed smart."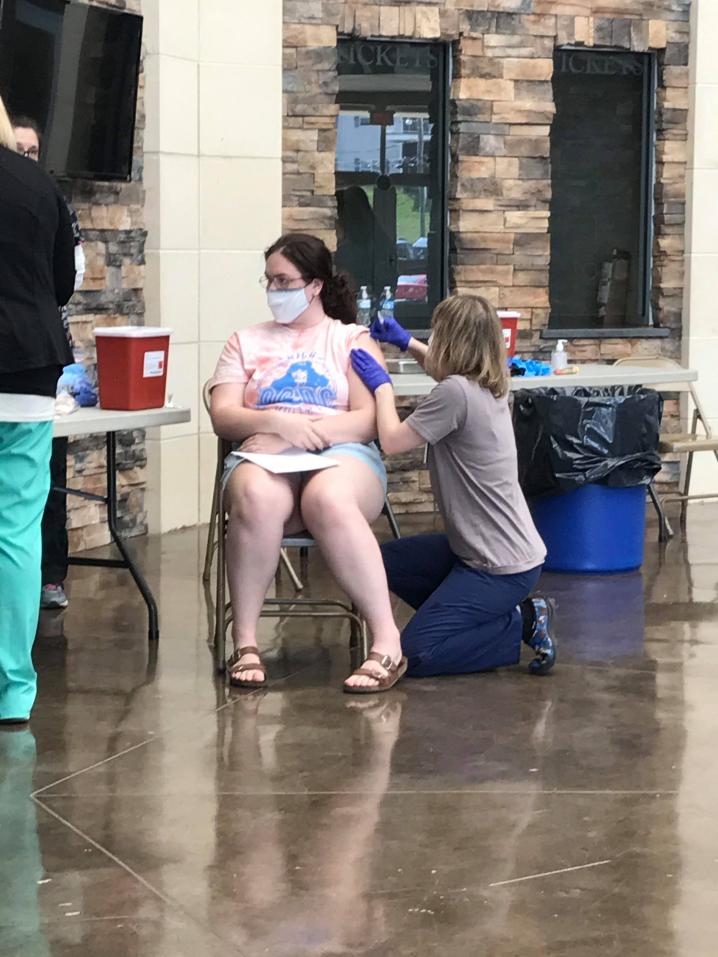 Murphy joked that she received the vaccine "to become the family disappointment." She explained that in her family, the vaccine was a source of fear. She related that members worried about everything from becoming "implanted with a chip" to "developing autism." In reality, she decided to get the vaccination despite her grandmother's crying and boyfriend's anger because "it's not about you being able to survive COVID. It is about preventing yourself from spreading the virus to someone who cannot."
This was just the first step for Gill and Murphy. They will return in four weeks to get their second dose of the medication. Dr. Stewart has already been completely vaccinated. She received hers in the initial faculty drive and was happy to get it. In her native Pennsylvaina, shots were hard to come by. After she and her husband suffered from COVID last March and April, she didn't want to take any chances for herself or anyone she is in contact with.
We are not doctors (we don't even play them on TV), but for The Phoenix, ˆvacination was the way to go.