Trillium art show held February 18-28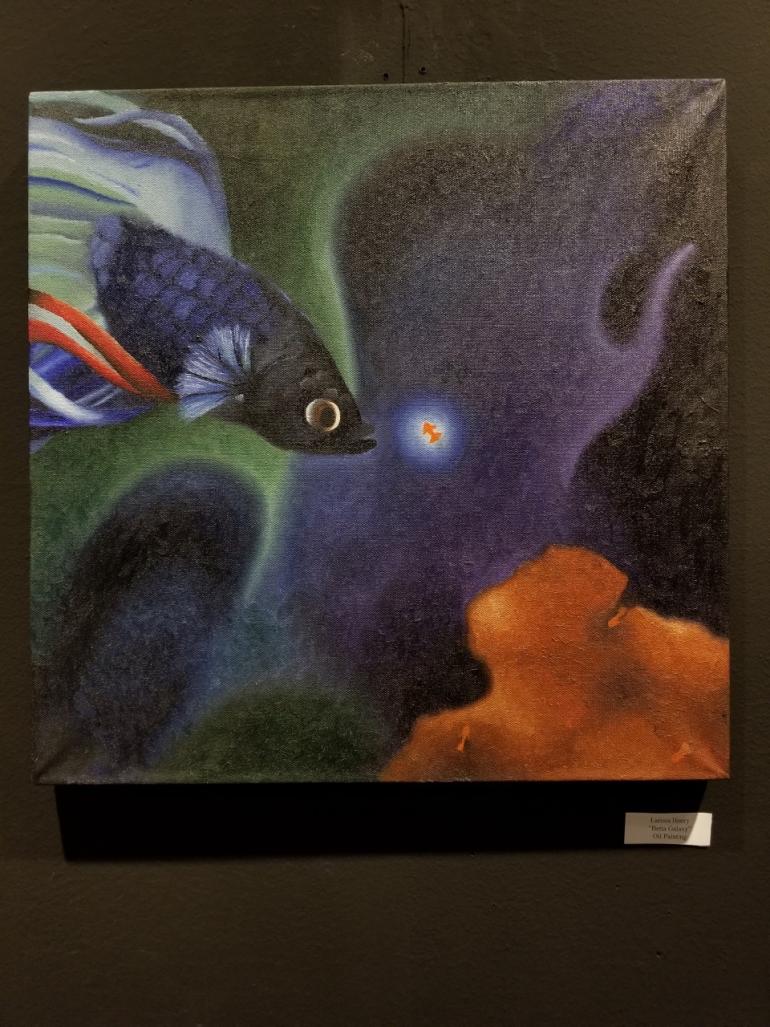 By Samantha Lamb
The third annual Trillium art show, featuring 41 works of art from contributors to The Trillium, held from its opening reception on Tuesday, February 18 in the Fine Arts Building Gallery. The show will continue through Friday, February 28. The Fine Arts Center Gallery is open Mondays through Fridays from 10 a.m.-2 p.m.
The  show is being run by Faculty Advisor Jonathan Minton and Trillium art editor Brianna Deel, and is hosted by the Glenville State College Departments of Language and Literature and Fine Arts.
Deel thinks the Trillium art show is important because it showcases the hard work and dedication of both student and community artists. It is a great opportunity for the public to view their artwork and socialize. It also allows artists to be recognized for what they love to do. She says it takes a lot of patience, math, and organization to set up an art show. It requires a lot of patience to organize the social aspect of the show.
Deel uses math to arrange the displays in a pleasing and proportional manner. She also uses organization because it's very easy to get overwhelmed, especially if it's your first time curating an event such as this, and things such as post-it notes and planners can be one of the most useful tools to stay on track.
"I would like people to know that The Trillium features art from a large range of people in different media," said Deel. "This year we featured works of multiple professors, students who study art, non-art majors, locals, alumni, and even high schoolers. The media displayed ranged from paintings, digital media, drawings, and ceramics."