War in the Waco returns with international slate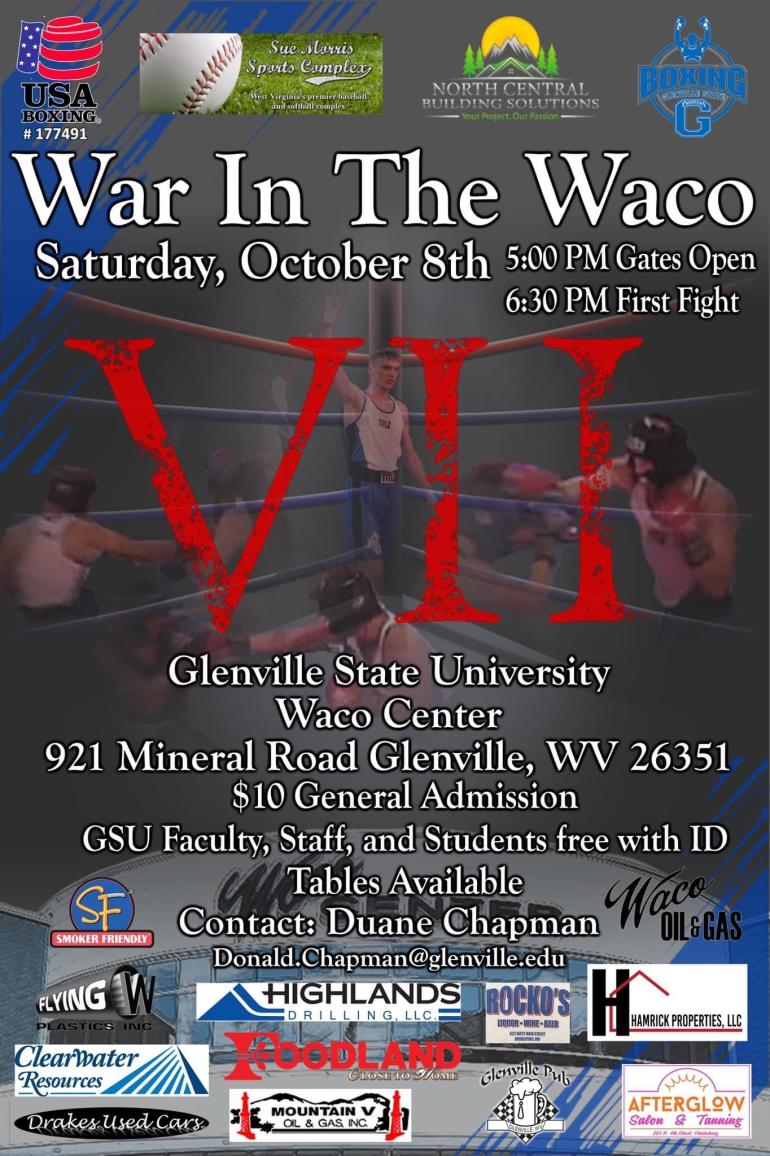 By Alex Looman
Another year marks another War In The Waco Boxing event. This year features fighters from Mountaineer Boxing Club, Tommy Thomas Gym, and many more Boxing Clubs. GSU has four fighters participating in the event this year.
Aaron O'Connor, a middleweight boxer hailing from Wexford, Ireland. Aaron is an open fighter, having already participated in over 10 boxing matches. Aaron boxed in the War in the Waco VI in 2021.
Alex Looman, a super-middleweight hailing from Shinnston, West Virginia. Alex is a novice fighter, having participated in five USA Boxing Matches.
Pierre Venter, a cruiserweight hailing from Windhoek, Namibia has had multiple boxing matches prior to coming to the United States. Pierre is now part of USA Boxing, and will make his debut in his first USA Boxing event.
Payton Packer, from Boise, Idaho is also new to the USA Boxing system and will be facing his first ever USA Boxing opponent.
The event will take place on October 8, 2022. This event will be held at the Waco Center, with general admission being $10. GSU faculty, staff, and students will be allowed in for free with ID. Tables are available for purchase. Contact Donald.Chapman@glenville.edu for details.
Doors open at 5 p.m., with the first bout starting at 6:30 p.m.
This event will be sponsored by USA Boxing, Sue Morris Sports Complex, North Central Building Solutions, Flying W Plastics, Inc., Clearwater Resources, Drakes Used Cars, Highlands Drilling, LLC., Foodland, Mountain V Oil & Gas Inc., Rocko's, Waco Oil & Gas, The Glenville Pub, Hamrick Properties, LLC., and Afterglow Salon & Tanning.