The Academic Success Center is located on the third floor of the Robert F. Kidd Library. The Center offers many services for students including Disability Services, Tutoring Center, Advising, and Career Services.
The Academic Success Center is proud to offer free Net Tutoring! Click on the image below for more information.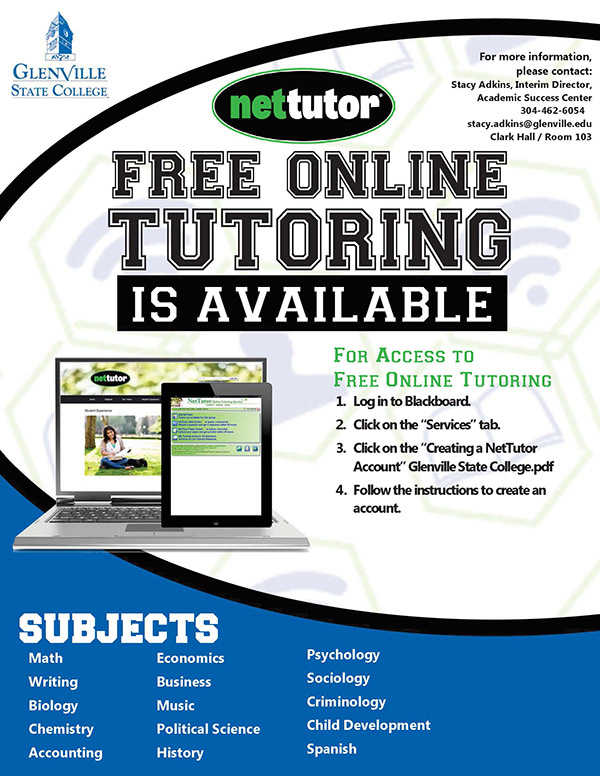 Contact Information
Stacy Adkins
Interim Director, Academic Success Center
Glenville State College
200 High Street
Glenville, West Virginia 26351
Telephone: 304-462-4118
Fax: 304-462-7495
Office Hours: Monday - Friday 8:00 a.m. - 4:00 p.m.
Appointments: Please call to schedule an appointment. Walk-ins are welcome but there may be a wait. If you need to cancel an appointment please call as soon as possible.