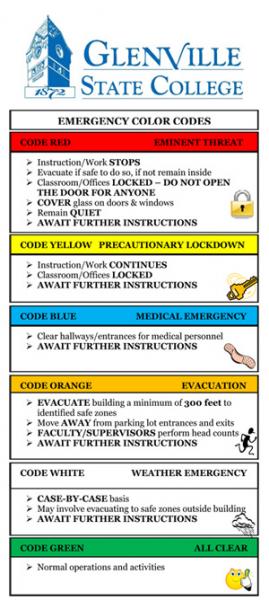 What do you do when the road is flooded?
What do you do when there is a fire?
Don't wait until disaster strikes to figure out what to do.
Register your smart phone with the campus emergency alert system
Review yourself with the emergency color codes
Become familiar with the PDF files at left
Be prepared when seconds count.