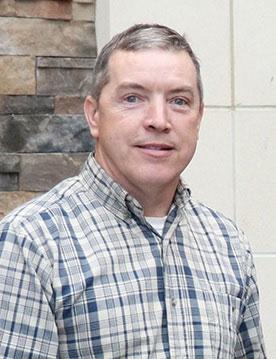 Jimmy Jenkins
Class of 1995 and 2008
Natural Resource Management
Forest Technology
Jimmy Jenkins ('95 & '08) is a Natural Resource Management and Forest Technology alumnus from Little Birch, WV.
Jenkins is employed by Weyerhaeuser, where he has worked for 24 years. As a student, Jimmy was involved in the GSC Forestry Club. Jimmy is also the Chair of GSC's Forest Technology Advisory Committee, which provides insight from industry and employers on the improvement of subject material, arrangement of courses, and provides contacts for alumni. Mr. Jenkins has also supported the Department of Land Resources in securing grants from Weyerhaeuser, that assist with making sure students have access to new equipment. 
When asked, What Does GSC Mean to You, Jimmy replied that "GSC is a great college that prepares students in their chosen discipline to succeed in life's opportunities for a better future."
Jenkins' son, Harrison Jenkins is also a graduate of the Natural Resource Management and Forest Technology programs of GSC. 
The Department of Land Resources is pleased to feature Jimmy in our Alumni Spotlight, and are proud to have him as an alumnus of Glenville State College.