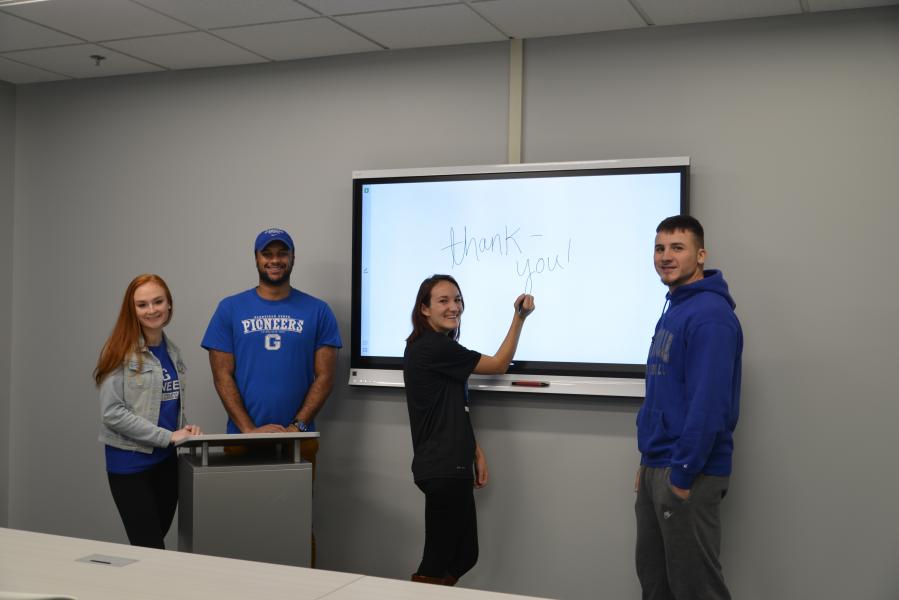 Pioneer Fund
The Pioneer Fund is comprised of a number of outreaches in order to raise funds for the operation of the Foundation. The "Call Upon," a phone based contact system employing students, reaches all known alumni and friends of the university. This important program accomplishes the dual purpose of raising funds, as well as giving our students the opportunity to update our constituents on programs and developments on campus that are improving and growing our institution. The Giving Club Level Appeal promotes growing to the next higher level of recognition by increasing the size of the previous year's gift. The Class Reunion Appeal recognizes anniversary classes in five year increments. A Class Reunion Chair sends a request to all identified members of the class asking for a class wide gift of a predetermined goal. Taken together, these appeals generate the funds necessary to increase the contacts with donors and potential donors, fund scholarships, and facilitate the day-to-day operations of the Glenville State University Foundation and Glenville State University campus.
Scholarships
Now is your chance to make an immediate impact! The Glenville State University Foundation manages a wide range of funds that are used for scholarships and awards. If you find yourself in a position to help Glenville State University continue its success, please contact the foundation at (304) 462-4125.
Students who are interested in being considered for scholarships must first complete an application (PDF) and submit it to the Financial Aid Office. The GSU Scholarship Committee reviews all applications, determines the qualifications of each applicant, and awards scholarships. Please see our scholarships page.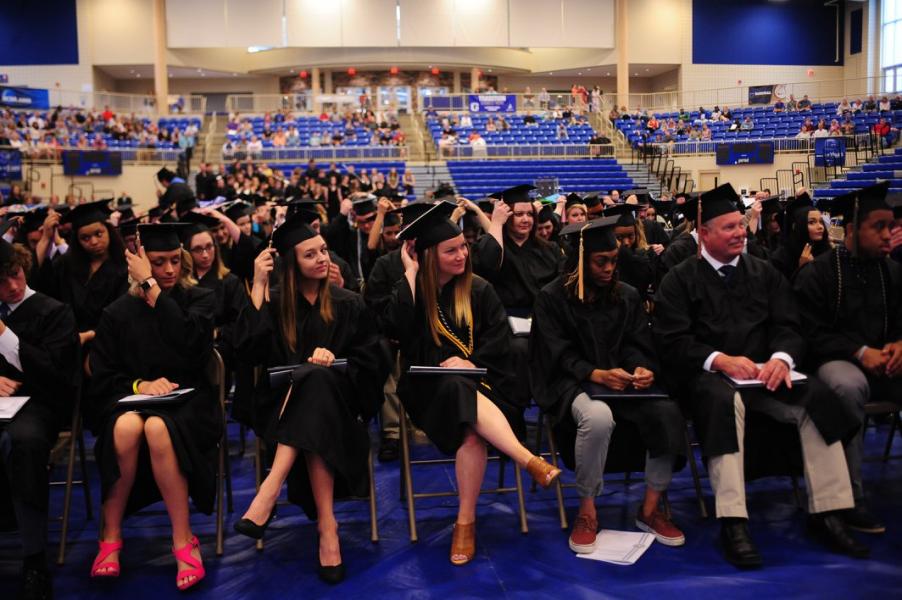 Endowed Scholarships
Many alumni and other interested individuals and corporations establish endowed scholarships to provide financial support for the students that come to Glenville State in search of a start to their careers. These endowments are invested by the Foundation under the guidance of the Glenville State University Foundation Finance Committee with financial advisors. The income of these endowments is spent to award scholarships while the principal of the fund remains intact. If you are interested in more information on how to establish a scholarship, call the Foundation at 304-462-6381 or send an email to David.Hutchison@glenville.edu for assistance.
Fund-Specific Giving
Every department on campus is thankful for the generosity of individual donor support. Your gift to a designated area on campus will help to ensure financial stability and empower student success. Whether your passion is athletics, fine arts, or anything else - your gift of any amount matters. Donations may be designated as a one-time gift, broken down into monthly payments, recurring on a time-frame of your choice (most people choose to donate annually), as a matching gift with your employer, or as a memorial to a loved one or friend.  For more information on giving a gift to a specific area, please email David.Hutchison@glenville.edu or call 304-462-6381.
Maximize your Impact
You can maximize your impact by researching your company's matching gift opportunities. Not sure if your company participates in a matching gift program? Please call our office and we will research for you! You can also make the most of your gift by participating in the matching gift challenges during the University's Day of Giving, which happens annually on February 19.